Recently I found two fantastic pod vape kits on the market. Both of them come from the famous Eleaf Co., sharing a similar appearance but with different performance.
Firstly we look at the Eleaf Tance Max Kit. It integrates a larger capacity battery, bigger juice capacity pod, and can attain a maximum wattage output of 15W, dependent on the battery life. Constructed from sturdy zinc-alloy, the chassis of the Tance Max Pod System combines awesome features like the improved battery sporting an upgraded 1100mAh rechargeable battery.

The Eleaf Tance Max also features upgraded pods, doubling the meager 2mL to a whopping 4mL to cut down on time between refills. The replacement coils utilized with the Eleaf Tance Max Pod System are now replaceable, removed in a plug 'n' play fashion, deploying a threaded airflow control ring around the bottom of the coil structure to allow for a degree of customization, doing away with the old side-dependent airflow system.
Then is the Eleaf Tance Kit which is definitely an outstanding pod vape device with a vibrant and cool appearance. Powered by a built-in 580mAh battery, it features a maximum output of 10W and adopts a draw-activated mechanism. The battery is charged via the Type-C USB port on the bottom of the device, and there is also a little bar LED light to show the battery level.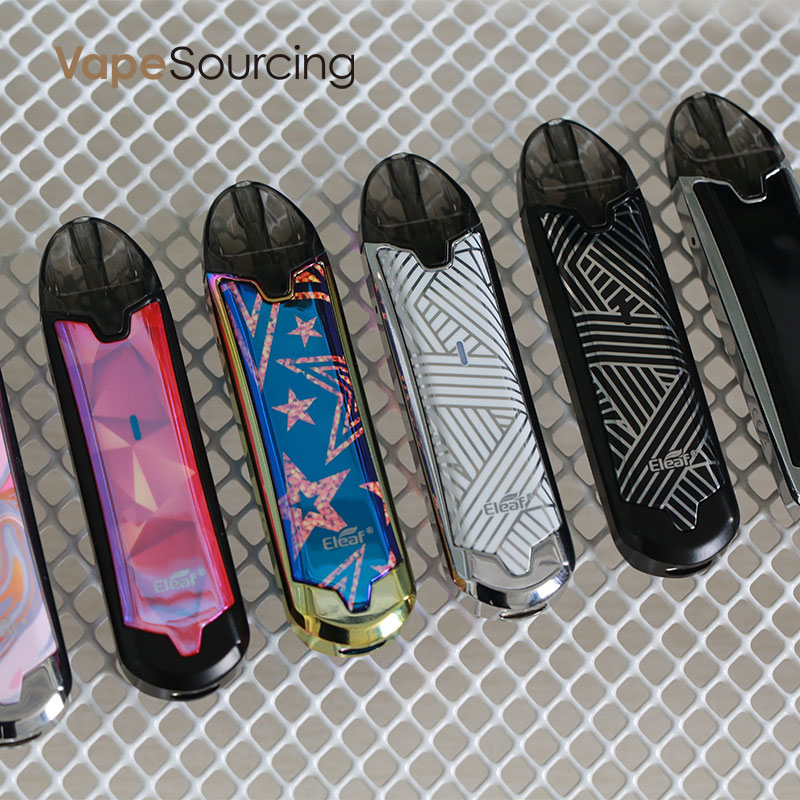 As for the refillable pod, it has a capacity of 2ml and comes with an easy press-to-fill design. The coil head in the pod has a resistance of 1.2ohm, very suitable for nic salts or e-liquids with high nicotine concentration. At last, the pod comes with two innovative airflow designs which will bring you different vaping experiences!
Related blog: OBS Cube X, OBS Cube MTL and OBS Cube Mini kit-OBS Cube Family