In this article we will introduce a new device in the subsystem format of the Caliburn family released by the Chinese company Uwell. Today we will introduce Uwell Caliburn X Kit.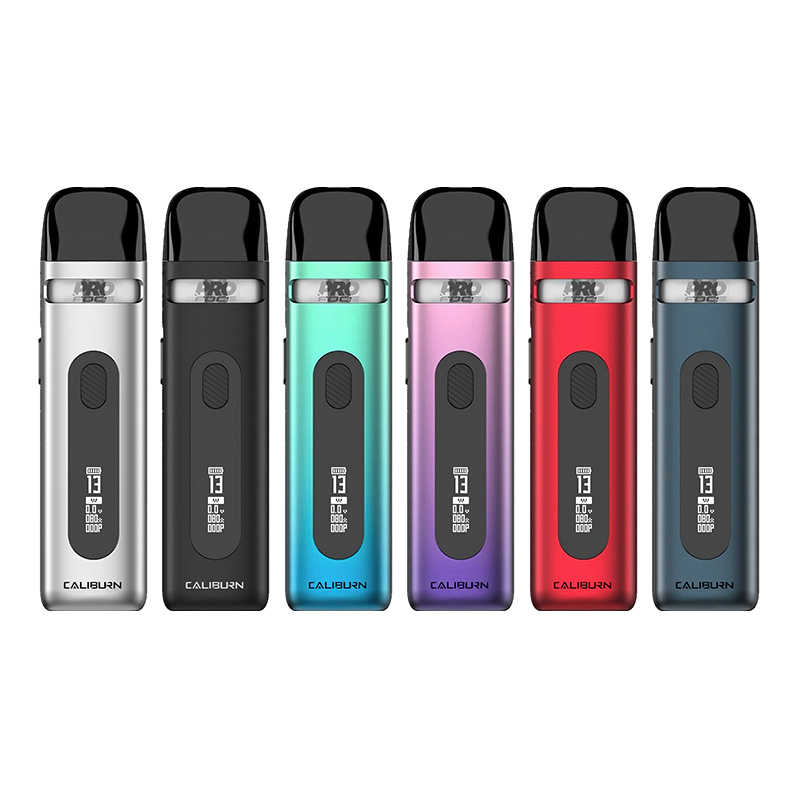 Specifications:
Dimensions: 107.4mm * 27.5mm * 15.6mm
Material: AL 6063, PCTG
Battery: 850 mAh
Charging: USB Type-C, 5V/2A
Power: 5-20W
Volume: 3 ml
Coils: 0.8ohm / 1.0ohm / 1.2ohm
Uwell introduces new pod systems, a continuation of the Caliburn family of devices. The design of this device can be considered as the product of this manufacturer and is rich in features and some proprietary solutions from Uwell.
The Caliburn X Pod device features a compact body made of lightweight 6063 series aluminum alloy. The device has an ergonomic body with streamlined edges. The user is provided with a color palette that includes six options.
The device's battery pack houses an 850 mAh battery that charges up to 2A using the USB Type-C connector on the bottom.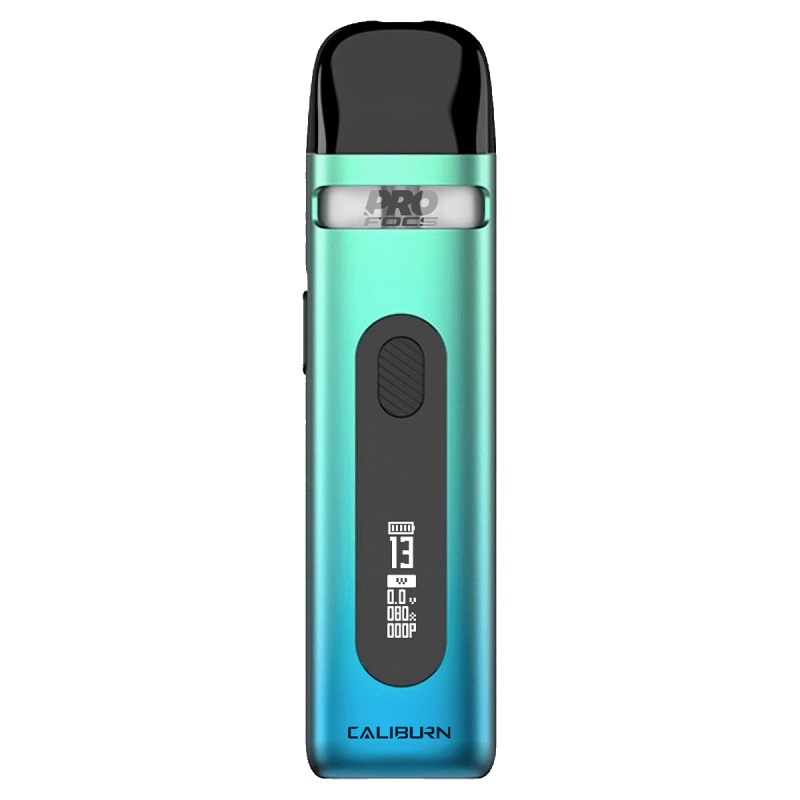 The device can operate in automatic mode while blowing air, or by pressing the "fire" button. The latter is related to the full functionality of the board: power regulation, on/off, locking/unlocking and resetting the puff counter.
The device can also set the suction intensity using the slider on the side. Complete cartridges hold up to 3ml of e-liquid and work with CALIBURN G series vaporizers with 0.8 ohm and 1.2 ohm coils. Announcing Uwell's proprietary technology to improve taste – Pro-FOCS.
Related kits you may prefer:
hellvape eir
vessel base charger