Today, we will introduce you to one of the most functional subsystems of the well-known Aspire company's RBA-based
Aspire BP60
. Manufacturer Aspire is familiar with the vast majority of users in many of its devices, which are displayed in a variety of formats, from box mods to maintenance-free storage tanks and pod vape systems.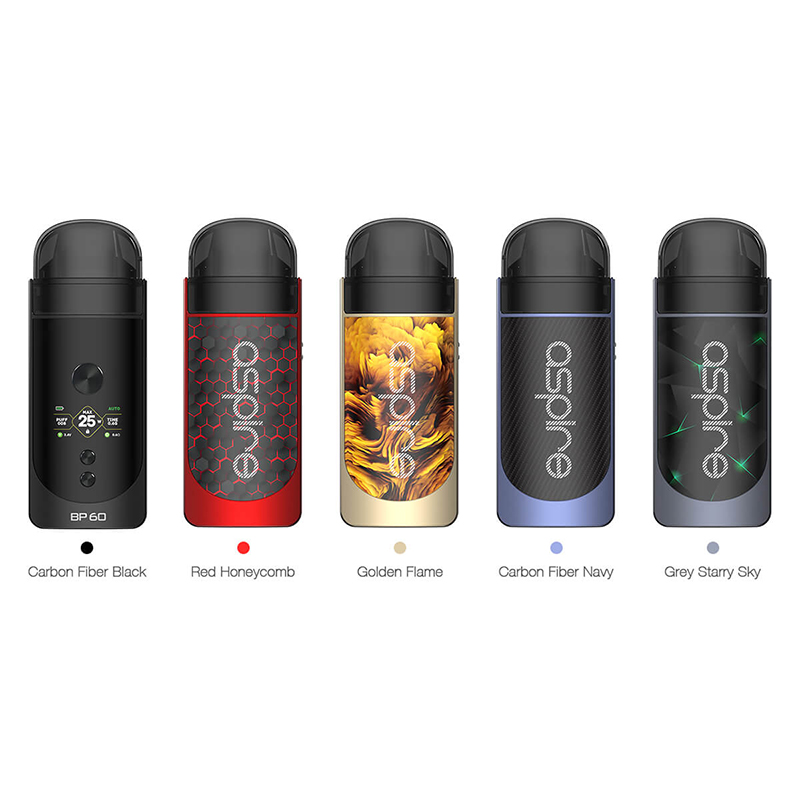 Features:
Dimensions: 99mm * 38mm * 23mm
Weight: 93g
Material: Aluminum Alloy + PCTG
Battery: 1400mAh
Charging: USB Type-C, 2A
Output Power: 1-60W
Display: 0.96"
Capacity: 5ml / 2ml
Evaporators: 0.6Ω, 0.3Ω, RBA
The development of the latter in Aspire has been actively developing recently. Recently, they announced a very complex new product BP60, we will further study its function in this article. The BP60 in its design clearly stands out from the competition, because the body of the device is endowed with five colors, among which there are both classic options and more colorful ones.
The device 
best pod vape
is made of aluminum alloy in the case of the battery pack and of food-grade plastic PCTG in the case of cartridges. The dimensions of the new items can be called average, and the weight is 93g.
In an interesting way, engineers from Aspire approached the airflow control system. So, for these purposes, a special wheel with an air intake hole is provided in the side of the device, the rotation of which the user will be able to adjust the draft intensity, including the ability to adjust the cigarette puff.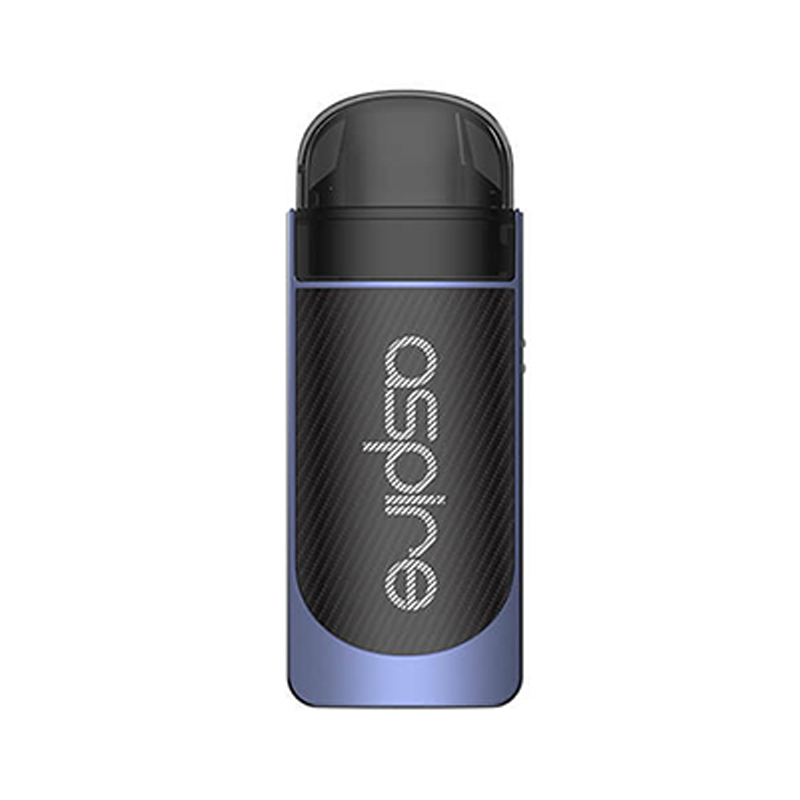 In order to control the rich functions of BP60, an information display with a diagonal of 0.96 inches is provided on the front of the device, as well as physical power adjustment keys and fire alarm buttons. The power of the evaporator can be automatically activated when tightened, or by pressing the same "fire" button.
The maximum output power of the new
Aspire vape
product is 60W, but the device can choose the required voltage for itself according to the resistance of the evaporator. As for the battery, put a battery with a capacity of 1400mAh into the battery pack. The USB Type-C port with a maximum current of up to 2A is used for charging.
Other vape device from Uwell: