Have you ever used the VGOD STIG disposable pod? Lately, I found a new disposable vape named Eleaf iStick D which is as good as the classic STIG, so I'd like to share it in the following. By the way, Thanksgiving Day is near, there are decent Cyber Monday vape deals in the vapesourcing online shop.
Eleaf iStick D Disposable Pod comes with a slim and flat body that is very easy for you to carry around. Powered by a built-in 280mAh battery, it adopts an easy draw-activated mechanism, so there are no buttons on the device. The whole device is non-chargeable as it is positioned as a disposable pod system, but there is a little LED indicator light on the body which can show the working status. To ensure reliable vaping, the iStick D has also integrated a range of safety features.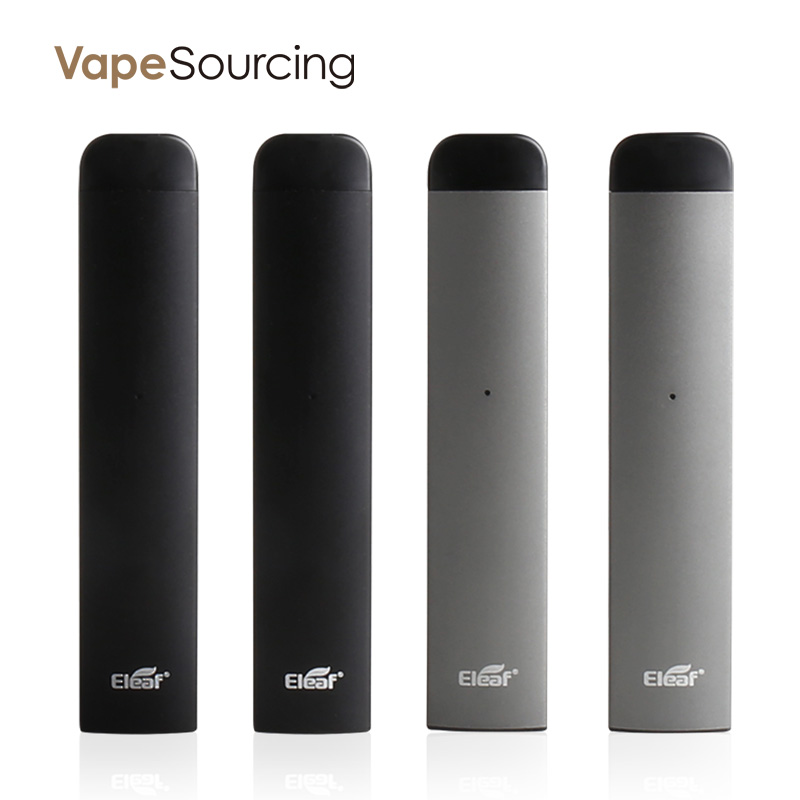 As for the pods, they are prefilled with 1.5ml e-liquid of 50mg nicotine salt strength and available in four flavors including Mint, Tobacco, Cola Ice, and Mango Ice. When the e-liquid runs out, you can change a new one and new vaping starts again. The coil head inside the pod has a resistance of 1.8ohm, very suitable for e-liquids with nicotine salt. Anyway, the iStick D Disposable Pod is a perfect choice for vaping on-the-go as it can be thrown away after it is finished.
You may also like: smok infinix 2 near me
Parameters as below
Battery Capacity: 280mAh
Pod Capacity: 1.5ml (pre-filled)
Coil Resistance: 1.8ohm
Nicotine content: 5.0% Nicotine
Flavor: Mint, Tobacco, Cola Ice, Mango Ice
Related blog: ESS Technology For Easy RDA Style Experience | YiHi SXmini 680 Kit 900mAh