Guys, are you the fans of Vandy Vape? Today I choose two best seller vape starter kits from Vandy Vape – Vandy Vape Jackaroo Waterproof Kit and Vandy Vape Pulse Dual Kit, which are on hot sale in the vape market. They have different features and different performance, so which one do you like better?
1. Vandy Vape JACKAROO Kit – Price: $64.90
Vandy Vape jackaroo kit is an innovative waterproof, shockproof and dustproof starter kit, powered by advanced Vandy Chip and single 20700/21700/18650 battery with a max output of 100W. Equipped with new mesh-coil (0.15ohm & 0.3ohm), the tank will provide maximum flavor and large vapor production.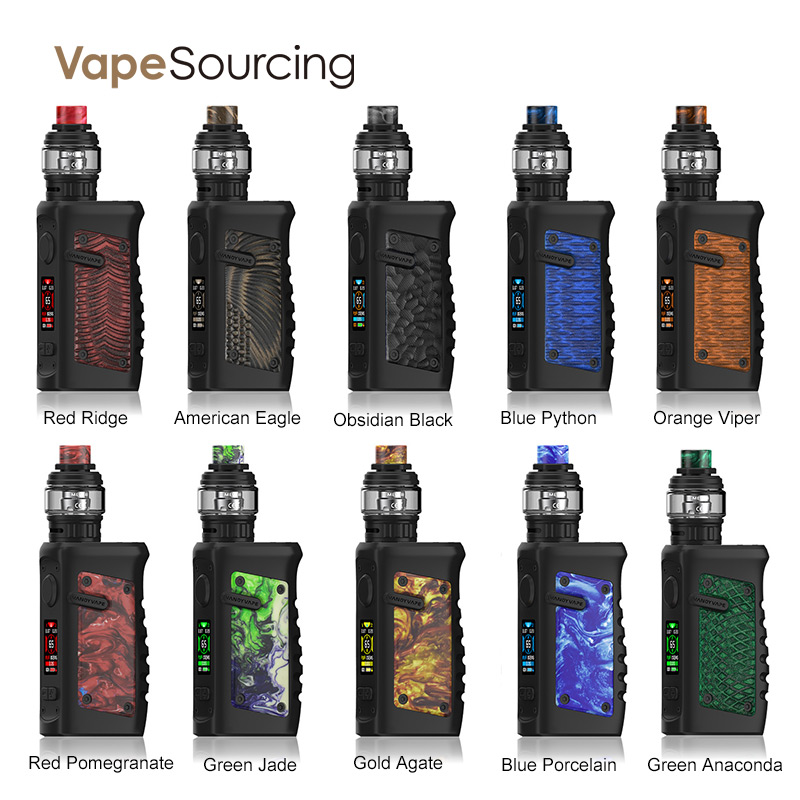 Vandy Vape JACKAROO Specifications:
Dimensions: 91 mm x 29 mm x 48 mm
Power: 5 – 100 watts
Output voltage: 0.5 – 8 volts
Output Amperage: 40 amps
Working voltage: 3.2 – 4.2 volts
Coil resistance range: 0.05 – 3 ohms
IP67 waterproof/shockproof/ dustproof
21700 battery
Powered by the Vandy chip
Durable G10 and resin panels
2. Vandy Vape Pulse Dual Kit – Price: $68.90
Vandy Vape Pulse Dual Kit is the smallest dual battery squonk mod in the market at present. Powered by dual 18650 batteries and capable of 220W maximum output, Vandy Vape Pulse Dual Kit equipped with upgraded Vandy chip to offer excellent and utmost quality. It includes three different airflow rings to support dual or single coil builds.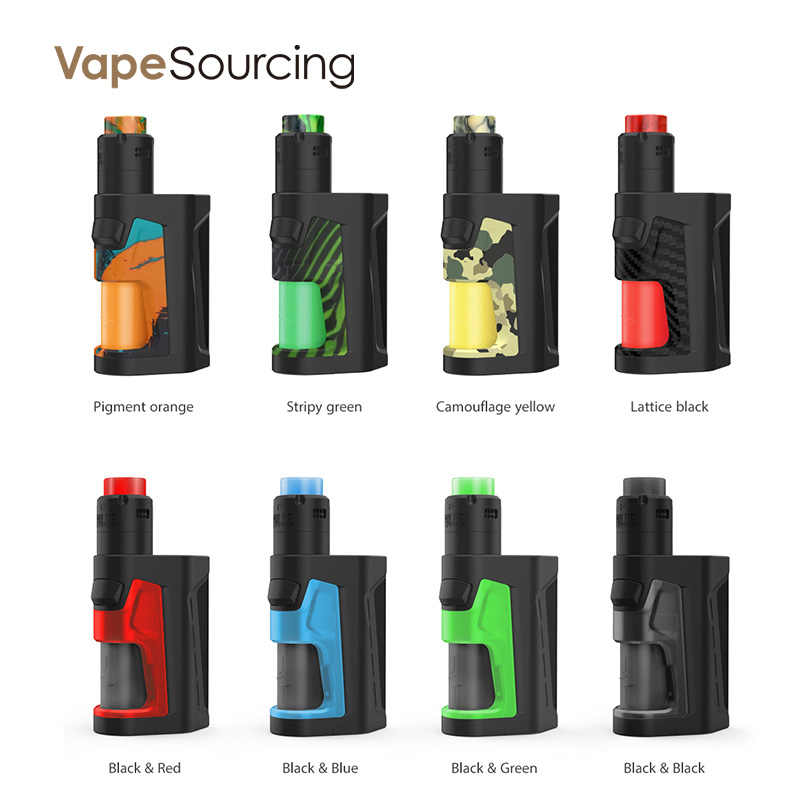 Vandy Vape Pulse Dual Specifications:
Dimensions (Pulse Dual): 75.3 mm x 52.9 mm x 41.7 mm
Power range: 5-220 watts
Working voltage: 6.4-8.4 volts
Working current: <50 amps
Output voltage: 0.5-8 volts
Coil resistance range: 0.05 – 3 ohms (TC: 0.05-1.5 ohms)
Dimensions (Pulse V2 RDA): 24 mm x 32.4 mm
Overall, Vandy Vape did a good job on the mods. If you don't use temperature control and want a solid mod, Vandy Vape JACKAROO is a good choice. The Pulse Dual may be the best Dual battery squonk suite. It has a compact structure, excellent performance, and a strong structure. Still, want to know more? Go to Vapesourcing best e-cig online shop to get more!
>Related Product:
vandy vape widowmaker rda in stock