Digiflavor Drop V2 RDA is equipped with an upgraded space capsule metal body, made of all metal with superior connectivity. The two-post build platform is designed with four large post holes to make room for any size coil structure.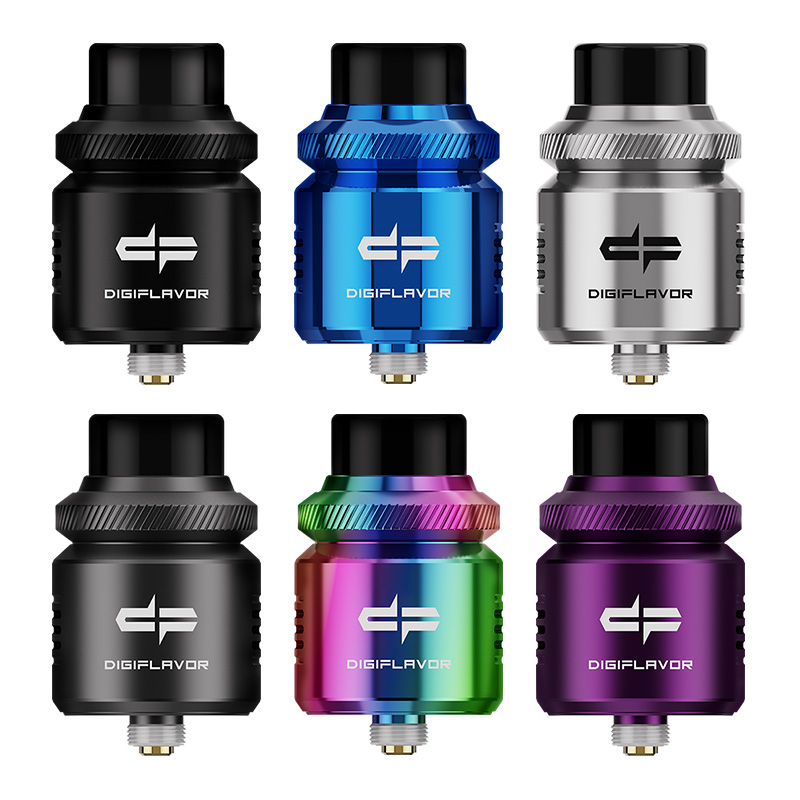 Parameters
Size: 35.2* 24.4mm
Space-capsule Design
Dual-coil DIY Deck
Multi-air-inlet Airflow Adjustments
DL & RDL Experience
24mm Coil Deck
BF Pin Included
The Drop RDA V2 features multi-inlet airflow adjustment for perfect control of DL and RDL airflow. Includes a BF pin.
Digiflavor vape DROP RDA V2 Compressed in an upgraded space capsule metal body, this double coil 24mm diameter rebuildable drip tips with a classic DROP deck and four large post holes delivers an incredible DL experience.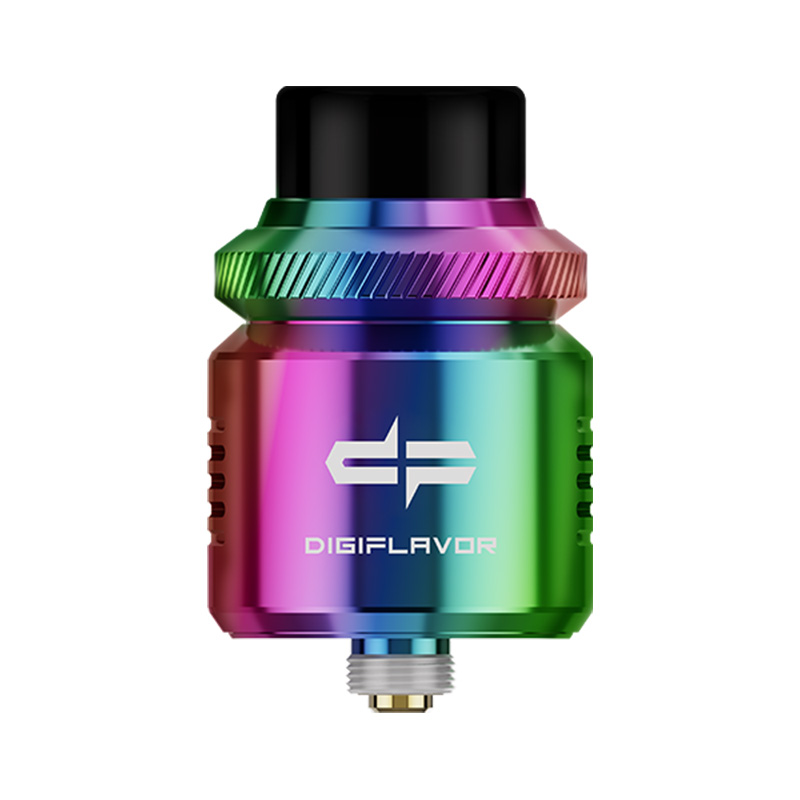 A newly designed knurled ring makes airflow control easier and more precise than ever. The Drop V2 RDA vape is constructed of durable stainless steel, providing a sturdy, protective chassis that protects against minor drops. The Drop V2 RDA accepts single-coil or humbler configurations, leaving plenty of room for full-bodied, flavor-packed steam within an unobtrusive build deck.
Other kits you may prefer:
zovoo dragbar 5000
glamee dice USA