Last weekend my old partner vapesourcing sent me a package, after I opened it, AWESOME! The latest iJust ECM Kit from Eleaf. Since I have got the SMOK Stick Prince Kit already, which I have been using it for hundreds of hours. So today I will make a comparative evaluation of these two vape pen kits.
The first thing that is noticeable is the large upside down Black Triangle fire button with Silver rim and translucent strip to the inside of the rim for LED lighting to shine through. The fire button protrudes a long way as it is flat fronted rather than following the contours of the tubular battery so is a real aesthetic feature. The iJust ECM atomizer is a sub ohm tank, 25mm in diameter with a 4ml capacity. The tank has top-fill using a push open method to access the fill port, below the top-cap there is a clearly marked arrowhead which shows where to push and the top slides open with nice resistance. You can get two coils, a pre-installed 0.15 mesh coil which is rated between 30w and 75w and a 0.15 net coil which is rated between 30w and 70w.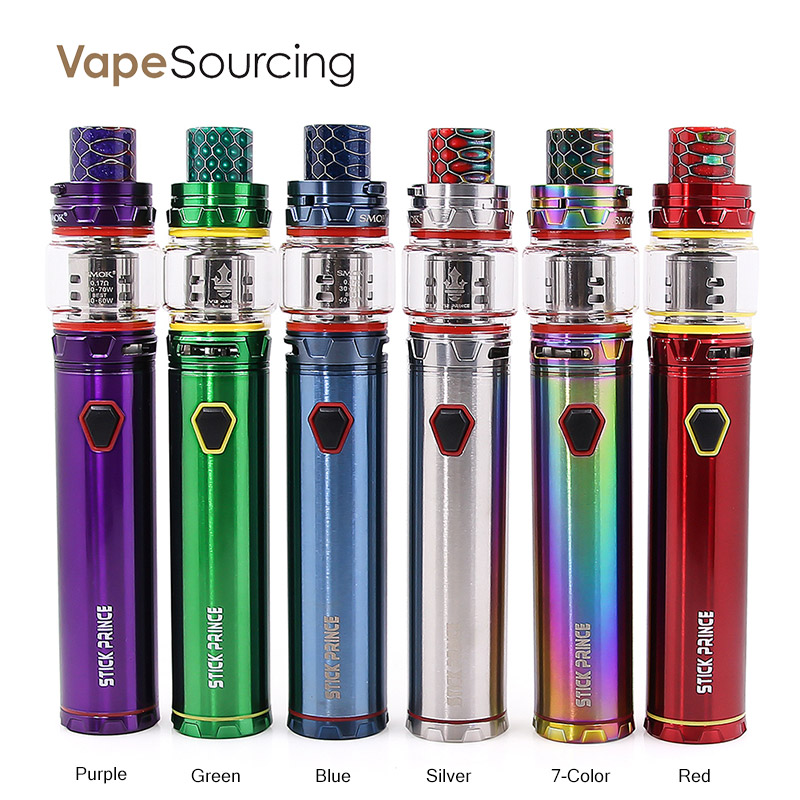 About the iJust ECM's performance. You can't miss the nice and clicky fire button, and any delay is not noticeable. I like a restricted lung hit and I found that one-third of the airflow is just what I need, and then flavor which you would expect from a mesh coil was very good. Vaper production is also good but it is a cool vape which is fine for me but won't be to everyone's liking. The battery life will last most vapers pretty much all day.
It has the shape of the mechanical kit, but larger than the mechanical kit, with a diameter of 24.5mm, which can equip with a variety of different sizes of atomizers, length is 85mm. The built-in battery looks like a polymer battery, which is lighter than the 18650 battery. It is not very heavy in the hand. As for the included TFV12 prince tank, we have reviewed many times. Big 28mm diameter, 8ml e-juice capacity. Excellent workmanship without roughness, satisfied with SMOK's quality control.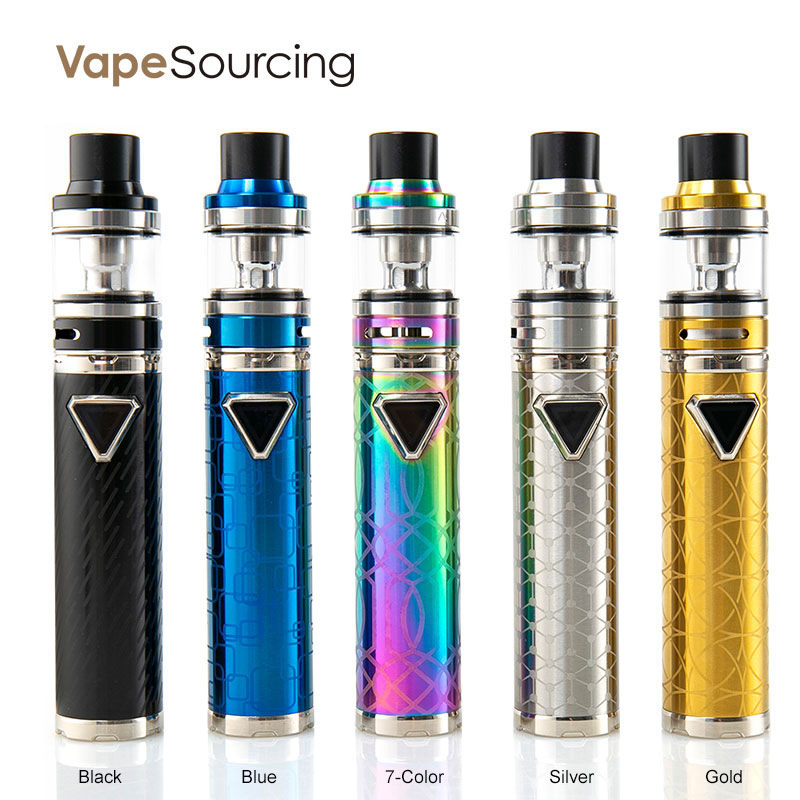 About the Stick Prince's performance. The biggest feature of this TFV12 is an extremely exaggerated large coil. The contact surface of the e-juice is very large, which may also bring about a relatively smooth taste. Based on this atomizer, the pole provides a maximum output of 60W for 0.17 ohm resistance, can easily bring large smoke and good temperature, matching well.
Related article you may like: