In this article, we will introduce the world's first safe fast charging box mod made by Geekvape. The Chinese company Geekvape released the innovative Obelisk 120 FC Box Mod, which supports fast charging and provides a corresponding power supply in the kit.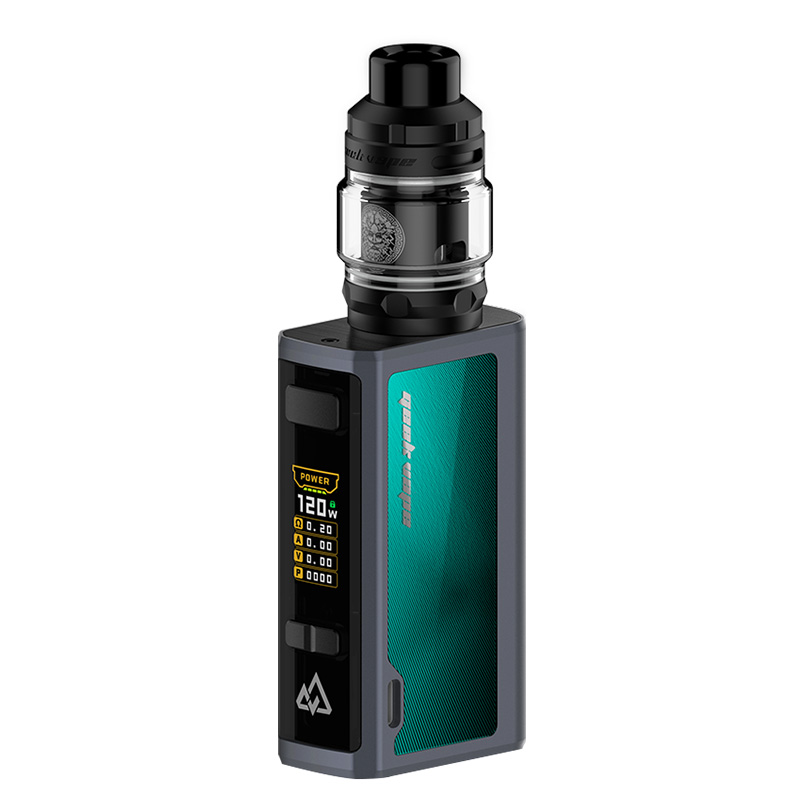 Specifications:
Dimensions: 128.2mm * 48.4mm * 27.0mm
Battery: 3700mAh (2 * 1850mAh)
Normal charging: USB Type-C, 5V / 2A
Fast charging: 20V / 3.25A
Reverse charging: 5V / 2.4A
Power supply included: 65W
Power: 5-120W
The equipment also has branded storage tanks and has advanced functions. Geekvape Obelisk 120 FC kit has a compact body with four interesting colors: blue, bronze (green), black and steel. The equipment is equipped with a maintenance-free water tank called Z Sub ohm Tank, which has no leakage due to the top air supply and has a capacity of 5 ml.
Two mesh coils will be provided in the box to make the atomizer work normally: Z0.2 mesh coil and Z0.4 mesh coil. The Obelisk 120 FC box mod is equipped with an integrated 3700mAh battery, divided into two "banks" of 1850mAh each.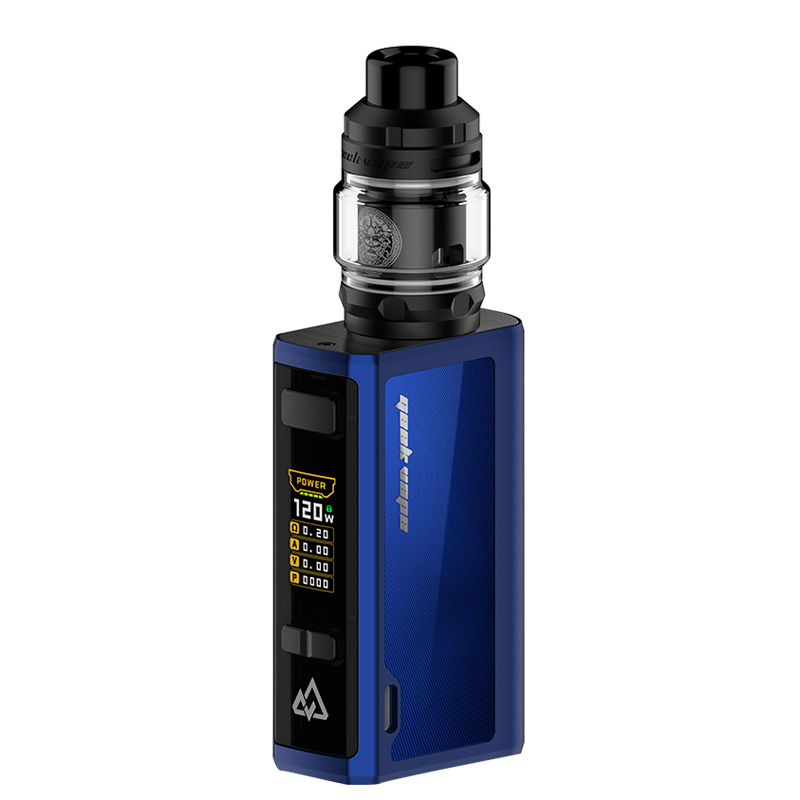 These versions will be available for purchase, with or without special blocks in the kit for different sockets. In addition, the box mod has a reverse charging function, which users can use to power other devices.
Related kits you may prefer:
smok arcfox price
smok morph pod 40 kit