HYPPE Max Flow Duo, a brand new high-quality e-cigarette device, can upgrade your e-cigarette experience. One of the few disposable electronic cigarettes, you can choose to switch between flavors.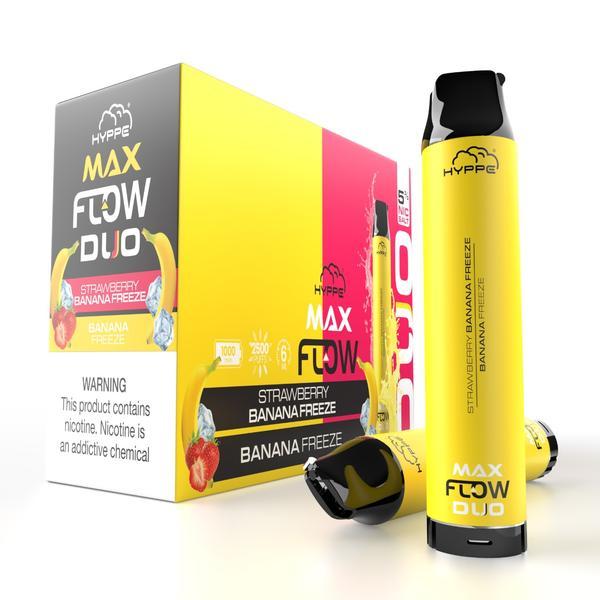 Features:
Compact, Lightweight & Travel-friendly device
Allows switching between the flavours, 2-in-1 vape
Includes 2500+ puffs per device
Draw-activated firing mechanism
VG/PG blend of 70VG/30PG
Easy to operate and swap the flavours
1000mAh integrated battery
Salt Nicotine strength of 5%(50mg)
With Hyppe Max Flow Duo, you can have no pressure to recharge or refill for a whole day. It includes a 1000mAh built-in battery and 6ml of pre-installed electronic juice.
Very practical and lightweight design, allowing you to enjoy satisfying delicacies throughout the day. This disposable vape has a variety of flavors and more than 2500 puffs. It also includes an adjustable airflow system to maintain control.
Related kit you may like:
smok novo 4 for sale
novo 4 cartridge for sale