Dear everyone, today I will share you with a mod which has similar appearance to drag 2. Well, who is that? iJoy Shogun Mod answer the question. And then, a new released squonker mod, called Topside Dual from Dovpo, may also catch your eyes.
1. IJOY Shogun Univ Mod
Recently, IJOY Shogun Univ Kit is as popular as Drag 2. In the starter kit you can find a box mod, a KATANA Sub Ohm Tank atomizer with a KM1 Coil 0.15ohm evaporator (40-80W) installed, 2 instructions, a cable for updating the firmware and the possibility of recharging, a package with dopes, where o-rings, bend bends , 4 ml smooth glass, additional evaporator on a DM-M2 Coil 0.15ohm grid (40-80W).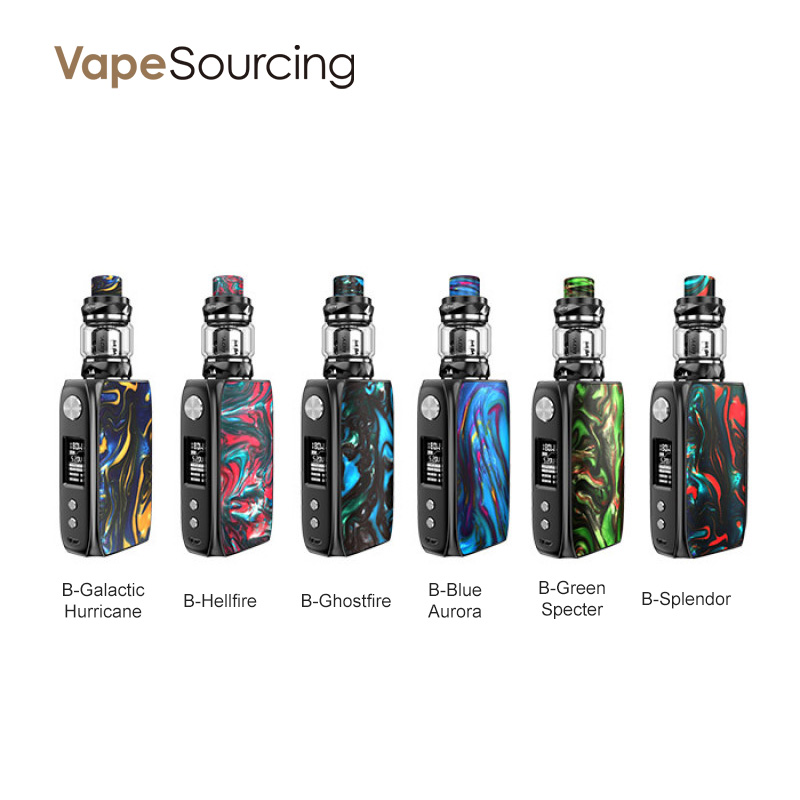 Sizes:
Height: 88 mm
Width: 55 mm
Thickness: 28 mm
The base has a blower adjustment; the ring is tightened by turning it. In the extreme positions there are stoppers. The hole for the air intake is triangular. There are three spiral presets in the menu: Soft/Norm/Hard.
In thermal control (with TCR) there is a mode of "curves", which is called User mod. In this mode, you can reset the puffs and adjust the display decay time.
A new mode has appeared in the mod – POD and, according to the manufacturer, it is needed to work with cigarette cans from Ajoey.
DOVPO Topside Dual is a game changing squonk mod which has all the innovation from the original single battery TOPSIDE but now offers more power and extended battery life.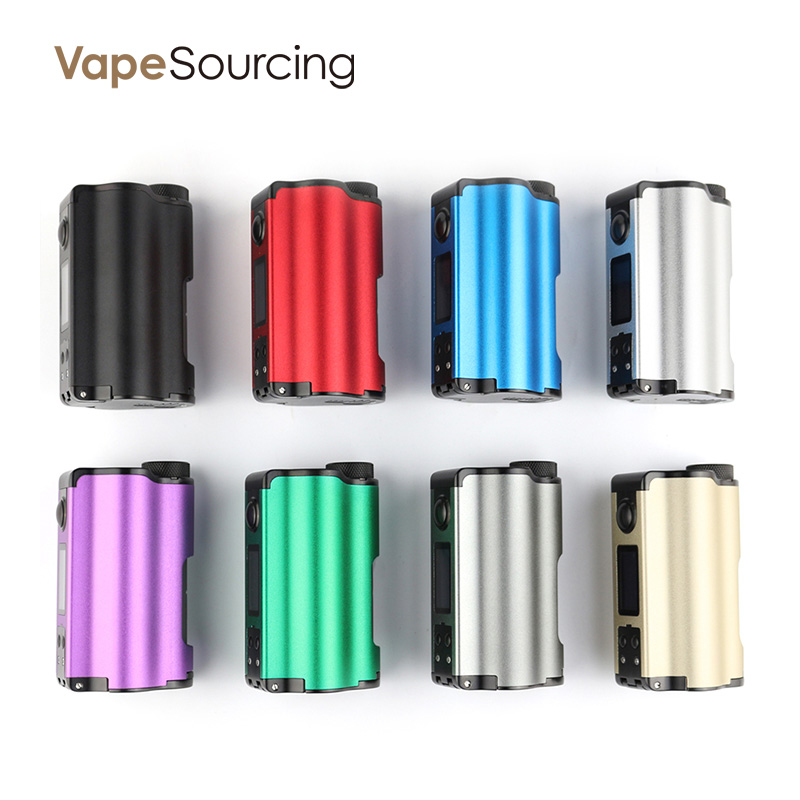 DOVPO Topside Dual Squonk Mod is an updated versin of the Topside Squonk Mod, which is designed in collaboration with Brian from The Vapor Chronicles YouTube channel. It is powered by dual 18650 batteries, which offers 200W max output. DOVPO Topside 200w Squonk Mod offers a large 10ml squonk bottle e liquid(EXEMPT vape juice) capacity (backward compatible with original topside bottle and sled), simple top filling and an easy to use interface which makes this the perfect addition to those who want more power and extended battery life.
Well, after the release of Drag 2, iJoy decided to repeat the success by releasing the Shogun. What can be said about fashion: it raises from 0.05 ohms, it is real. And, DOVPO Topside Dual Squonk Mod is powerful and simple squonk mod.