Picture this: you're lounging on your favorite spot, sun rays gently warming your skin, and a sense of tranquility enveloping you. What could possibly make this moment even more perfect? How about a puff from the Horizon Binaries SE6000 Disposable Vape? This little beauty is your ticket to a blissful vaping experience without any hassle.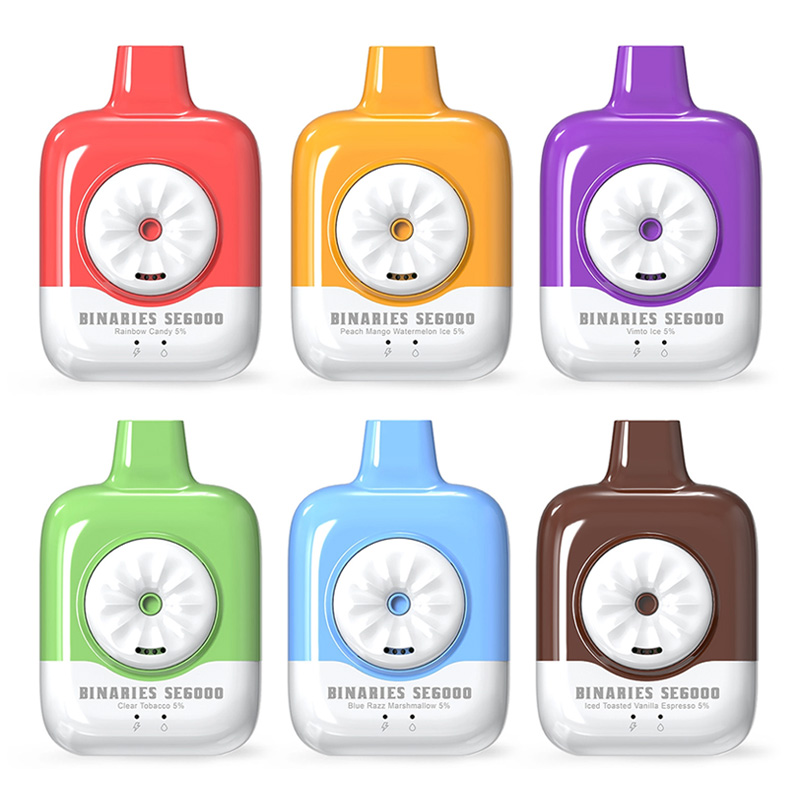 With the Horizon Binaries SE6000, you're stepping into the world of disposable vapes that redefine relaxation. No more worrying about charging or refilling – this sleek device is pre-loaded with everything you need to unwind.
The generous 6000 puffs ensure that you can enjoy your vaping sessions for a long time before having to even think about a replacement. But it's not just about the puffs. The flavors packed into this little wonder will transport you to your own flavor paradise.
From juicy fruits to refreshing menthols, there's something for every mood. And with each inhale, you'll experience the satisfaction and flavor burst that only a premium disposable vape can deliver.
So, why complicate things when you can keep it simple and satisfying? Grab the Horizon Binaries SE6000 Disposable Vape, lean back, and let the stress of the day melt away as you indulge in your moment of relaxation.
Buy the Horizon Binaries SE6000 Disposable Bar with its ergonomic body and gorgeous design. Containing 6000 smooth puffs and 12ml prefilled e-juice with 50mg VG/PG and 33 sizzling flavors to awaken your palate to its fullest potential. Just hold and experience the power of superior performance and styling.
This compact and travel-friendly disposable features an adjustable airflow slider, e-liquid and battery indicators, and a 1-ohm mesh coil for amazing vapor and flavor. Presents a puff-activated mechanism for a hassle-free vaping experience.