Hello guys. Long time no sees the products from Vandy Vape. And we all know this company, which has brought us excellent taste and vaping experience, like its former kit, Pulse BF 80w, and today I recommend you an amazing RTA, it named Kylin V2 RTA.
How good is the squash and what the board can do – let we learned from this review.
Like its name Kylin, this RTA may also give us a fantastic imagine and its color is very beautiful. At the time of writing this article is available in 7 colors: black, gold, blue, gun number, gold, steel, gray, equipped with a landing under 810 drip tip without a ring fit, has a volume of 3 and 5 ml depending from glass, has the lower 3 d airflow, which is adjustable, calculated for the installation of 1 of 2 spirals.
Dimensions:
Height: 38.15 mm
Diameter on landing: 24 mm
Diameter in the center: 26 mm
On a fully open blower, the tank produces a lot of steam, but the taste is smeared. At half open blowing, the vape tanks give out taste many times more, but the steam gets smaller. In general, excellent detectability of taste, while the steam is thick.
Then, I recalled the salable Kit before. It is Vandy Vape Pulse BF 80w Kit.
Vandy Vape Pulse BF 80w is made of plastic and at the time of publication of the article is presented in 8 colors, the main color is black, and the side panels have 8 shades among which there are 2 for carbon and 6 for color stains made of epoxy resin.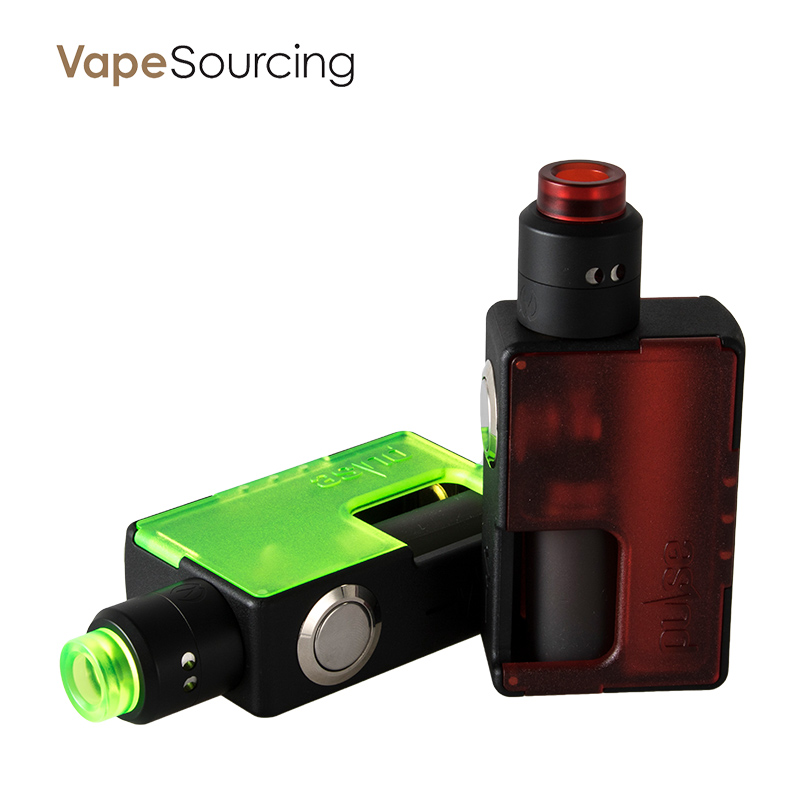 Dimensions:
Height: 82 mm
Thickness: 27 mm
Width: 56 mm
Weight: 150 g
Technical parameters:
Power limits: from 5 to 80 W,
Output voltage: from 0.5 V to 8.5 V,
Operating modes: VW, thermal control, TCR, vari-volt
Operating resistance: from 0.05 to 3 Ohm (variety) / from 0.05 to 1.5 Ohm (thermal control)
Temperature limits: from 100 to 315 degrees Celsius
In general, I consider that Vandy Vape Kylin V2 RTA vape has excellent taste and nice appearance. Meanwhile, Vandy Vape Pulse BF 80w Kit is still a classic device.
Last article about Smok here attached:
SMOK T-PRIV 3 Kit VS Smok G-PRIV 2 Kit Luxe Edition