Happy new year my vapors! Have you spend your holiday in the silent night? Today we will get acquainted with the next new creation of Lost Vape in the form of a squonk called Drone BF DNA250C mod and another mod from Demon Killer.
1. Lost Vape Drone BF DNA250C Mod
The Chinese manufacturer Lost Vape has been working with Evolv for several years now, producing at the same time quite expensive but no less popular box mods. Naturally, if it were not for the presence of DNA series boards in Lost Vape devices, their box mods would hardly have "left" at the expense of only one design, which is certainly at a high enough level as for a Chinese brand.
Technical characteristics:
Dimensions: 96mm * 41.5mm * 50mm
Weight: 175g
Chip: DNA250C
Maximum power: 200W
Bottle capacity: 8 ml
Material: PC + Zinc Alloy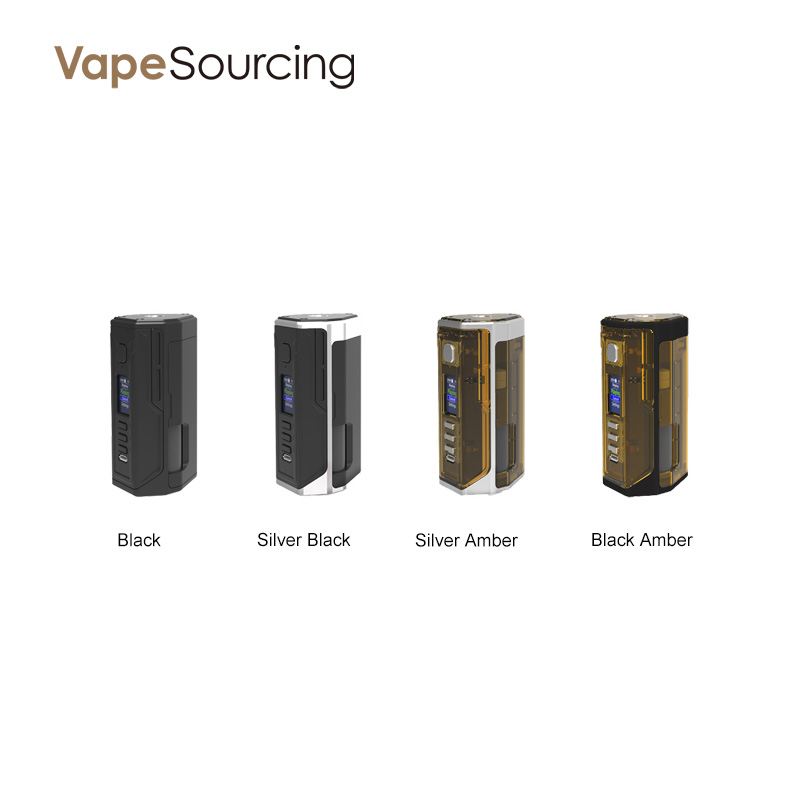 Produced Drone BF DNA250C in four different housings, and as the manufacturing materials used zinc alloy and plastic PC. Interestingly, the color of the metal part of the device can be either black or steel. Plastic parts in the same way have two colors: black and yellow (ultem). In terms of the dimensions, the device has average statistical sizes as for a three-battery mode (96mm * 41.5mm * 50mm), and its weight without batteries is 175g.
Box Mod operates on two 18650 batteries and is capable of delivering up to 200 watts of power. Another feature of Lost Vape mods, the Replay mode, which is a simplified version of temperature control, migrated here.
The complete bottle for the liquid in the Drone BF DNA250C will have a similar shade of silicone depending on the chosen color of the device. It fits into a bottle quite decent 8ml of liquid(VGOD SaltNic Lushice E-Juice).
As you know, since recently, the manufacturer of windings and other accessories for vaping Demon Killer is firmly engaged in the manufacture of devices. So, the guys already have a few drips in their arsenal, an unattended tank, and even a simple box mod. Recently, Demon Killer decided to try himself in the rather popular format of pod vape kit today, releasing something non-standard and naming their product JBOX. Let's get acquainted with the novelty.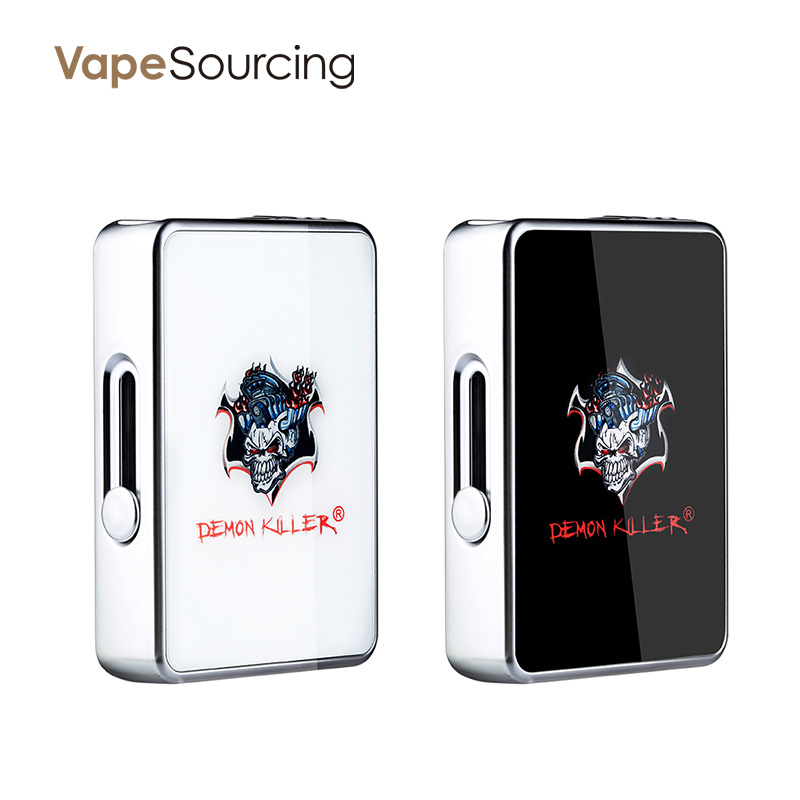 The JBOX is a compact device the size of a lighter, and its dimensions are 61.5 mm in height and 42 mm in width. The thickness of the device is quite small – only 13.5 mm. Available in two color versions of the sides (black and white), which are framed with a steel frame.
In addition to the standard additional accessories, the JBOX package will also include a strap with which the device can be hung, say, on the neck and thus have quick access to it.
Conclusion:
Any constructive delights expected from the Drone BF DNA250C Mod are hardly worth it. This is quite a standard squonk mod and it differs from many competitors on the market only because there is DNA on board, as well as price. And for a pod kit mod, maybe you can tes and try Demon Killer JBOX in cheap vape kit store.