As a lover of squonk vaping, I'm used to looking for the best BF RDA to match with my best squonk mod. Recently I found a great one named Meshlock, so I decided to share it in the following.
Yachtvape Meshlock RDA is an exquisite rebuildable dripping atomizer measuring 24mm in diameter. It features press-to-open terminals (no need of screwdrivers!) for extremely easy and fast coil installation. As a BF RDA, it was designed with squonking in mind, utilizing three juice holes to ensure proper and full saturation of your wicks. Two of these direct to the juice wells on either side of the deck and a third directs juice straight to the coil. This also means an accurate juice return, so, no flooding your deck!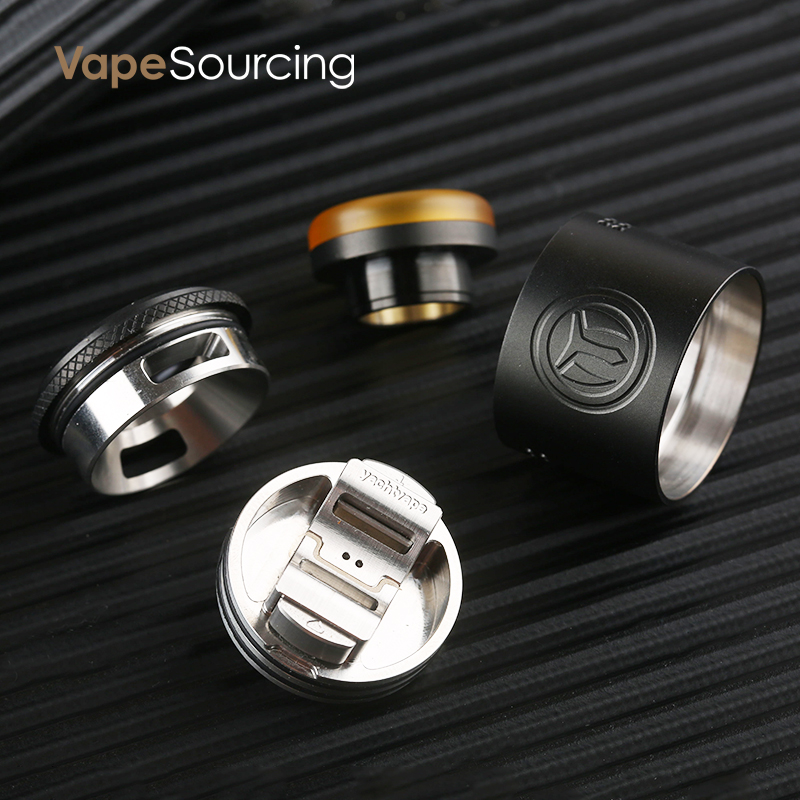 Explicitly designed for use with the included mesh coils, this dripper is a flavor-producing masterpiece. Coil options include a 0.13ohm mesh coil with a power range of 60-80W and a 0.2ohm mesh coil that works from 50-70W, so users can freely select the right coil to their preferences. Plus the top, angled airflow to prevent leaking, the flavor on the Meshlock RDA is unparalleled. Anyway, it is a worthy collection!
You may also like this: buy vaporesso gen mod
Parameters as below
Dimensions: 24mm x 26.6mm
Resistance: 0.13ohm Mesh Coil (60-80W); 0.20ohm Mesh Coil (50-70W)
Thread: 510 threaded connection
Material: stainless steel + resin
Colors: black, blue, gunmetal, rainbow, gold, SS
Related blog: The First Pod System Able To Recognize Resistance & Wattage-Nevoks Lusty Kit Preview