Among kinds of vape devices, which kind do you like best? If you're looking for a reliable and cheap pod system that has a good hand feeling, then you shouldn't miss the Hcigar KRIS Kit I'm gonna introduce in the following.
Hcigar KRIS Kit incorporates superior zinc alloy unibody with premium leather that is loved for its flexibility and durability. Powered by a 650mAh built-in battery, it has a constant voltage output of 3.3V. The battery is charged via the Micro USB port on the bottom of the device. And there is a smart LED indicator light near the bottom to show the battery level. KRIS also boasts four vibration reminder functions. It reminds you when you insert the pod which is magnetic connection, connect the charging cable, inhale longer than 10 seconds and take 15 puffs at a time.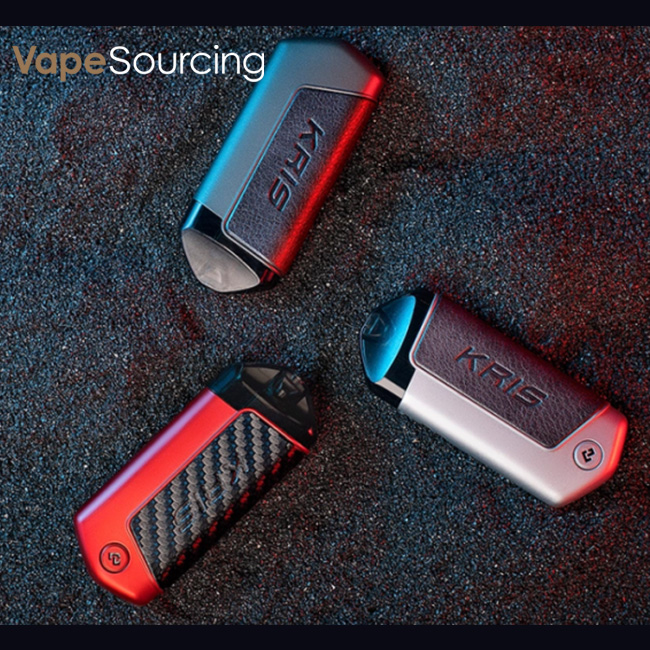 As for the pod, it can hold up to 2mL of e-juice with double filling-hole design. Moreover, it features a special condensation holder, which stores rising e-juice before sending it back to the coil for atomization again. The coil inside the pod has a resistance of 1.8ohms, very suitable for e-liquids with high nicotine concentration or nic salts. Finally, the inverted U-shaped cotton greatly improves the use of e-liquid as this shape can fully contact and absorb it.
You may also like: smok fetch cena
Parameters as below
Dimensions: 83 x 35 x 16mm
Case material: zinc alloy + "skin" + plastic
Power: Built-in 650mAh
Cartridge capacity: 2.0ml
Evaporator resistance: 1.8ohm
Voltage range: 3.7V
Operating mode: POWER
Protection: from low/high resistance, from overheating, from short circuit, from overcharging / over-discharge
Connector type: magnetic
Color: Silver, Red, Gun Metal
Related blog: No Faffing No Dirty Hands | Xiaomi Taki Mini Disposable E-cigarette