We start broadcasting with a novelty from one of the most modern brands – Suorin vape. You probably know that their products are very popular in the West, and even in our area there are admirers of the brand's podikov. However, now the manufacturer decided to play "serious games" and rolled out not under, but under the sub-mode.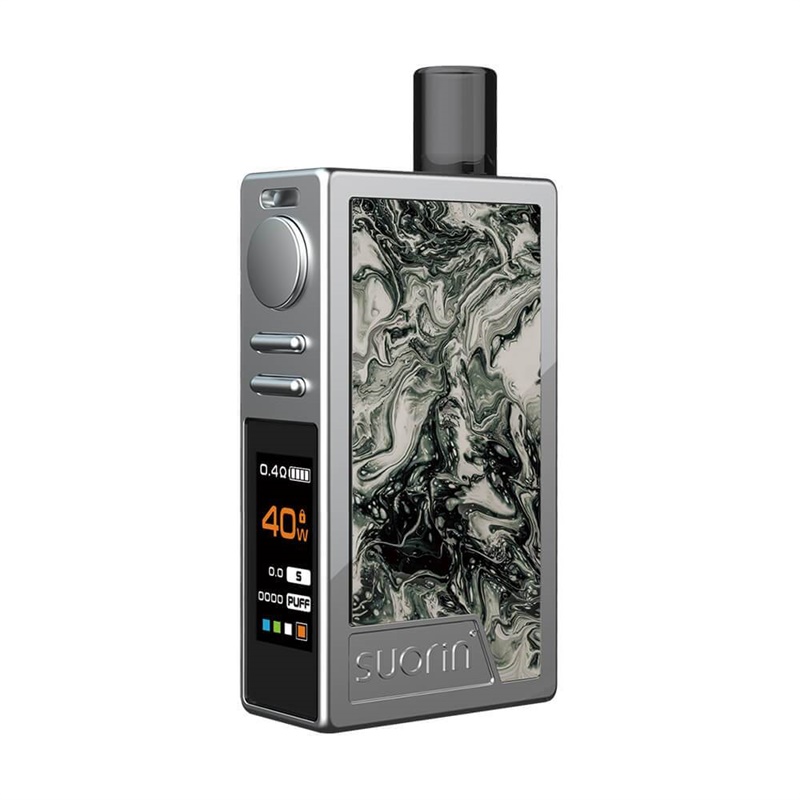 Parameters
Dimensions: 79.2 x 36 x 18mm
Case material:
Power: built-in 1100mAh
Cartridge capacity: 3.1ml
Evaporator resistance: 0.4 / 1.0Ω
Output power: up to 40W
Voltage range: 3.3 – 4.2V
Operating mode: VW
Protection: from low / high resistance, from overheating, from short circuit, from overcharging / overdischarge
Connector type: magnetic
The appearance of the Suorin Elite Pod Kit is pretty decent, even though the form factor is already dragged into holes. However, our hero can boast of a certain severity of design – a kind of "business whip", focused more on the "modern establishment."
At the time of release, the developers prepared five color options. Moreover, most of them are bright and juicy shades. A removable cartridge of good capacity, it will refuel from the bottom. And this certainly means that you still have to take it out of the mod. But drip type is non-removable.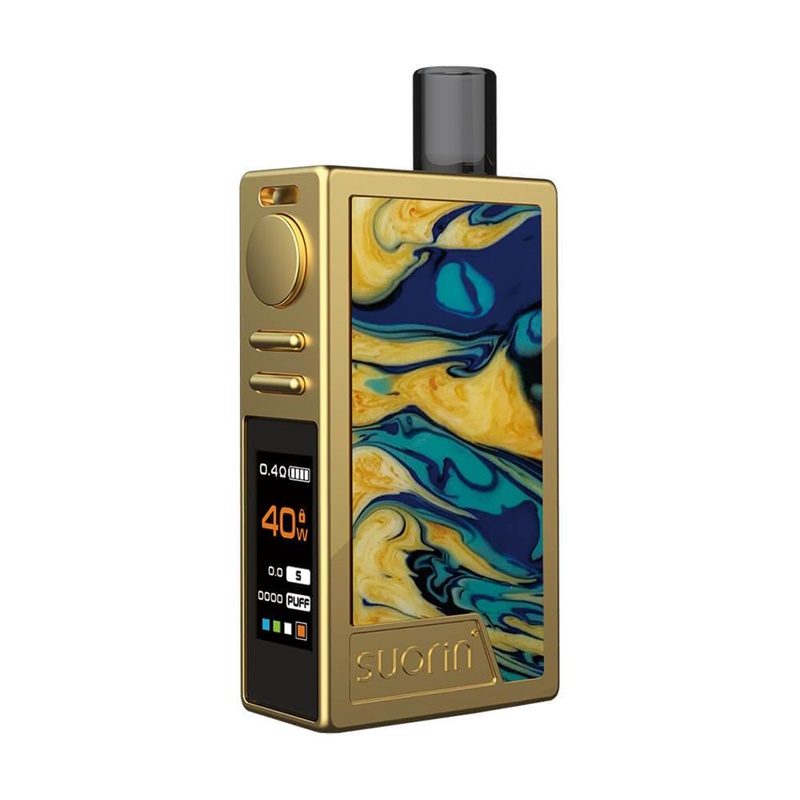 There are two types of replaceable evaporators, but the manufacturer did not take care of adjusting the airflow. And the presence of a serviced base is not even discussed, at least for now. The main building is rich in a full control panel.
The fire button is of a decent size, under it are a couple of oblong adjustment keys, even lower is the color display vape pod kit with a variable palette of the color scheme of the desktop. In terms of functionality, everything is simple – only the varivatt, puff counter and their duration are available.
Other pod we recommend:
RPM80 Pro Pod Kit review