VOOPOO is a company that only provides high-quality products. They have released many devices with amazing functions and features to attract a wide range of customers. So could VOOPOO Drag 3 Kit continue the Drag family's legend? Let's learn more details.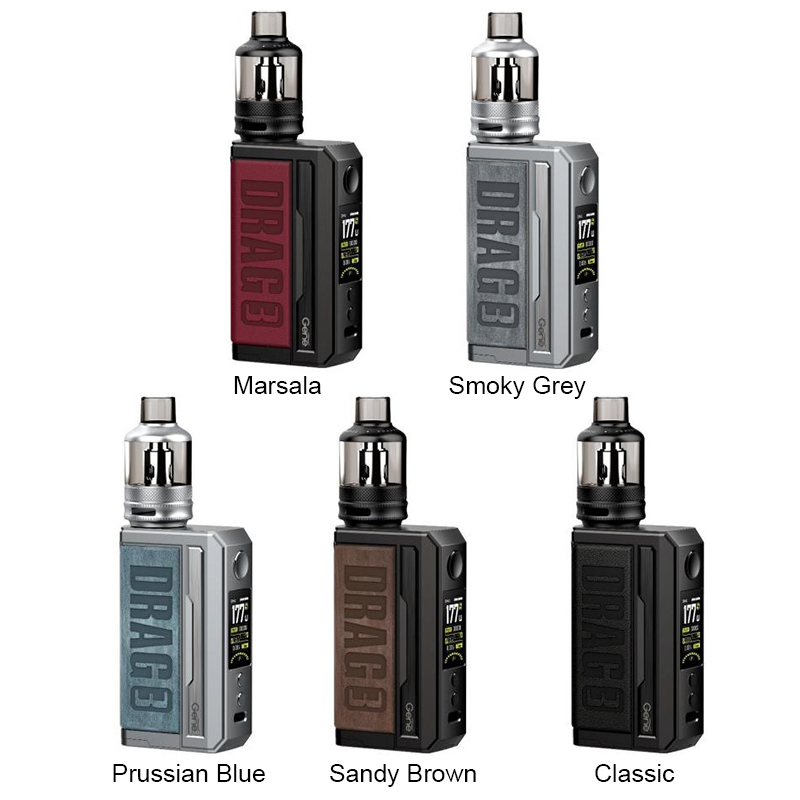 Parameter
Recently, they just launched VOOPOO Drag3. Next, let us learn more about it. The Drag 3 kit includes Drag 3 Mod and TPP pod, the size is 138 x 52 x 25mm.
The module has leather material, exquisite finish options, 177 watts of power, full color display, dual 18650 batteries, high burst super mode, USB charging and compatibility with TPP/PnP Pod and 510 atomizer.
Drag 3 Mod
The chassis of the Drag 3 Mod is made of zinc alloy, with luxurious leather finishes and incredible brushed patterns, and it looks stylish.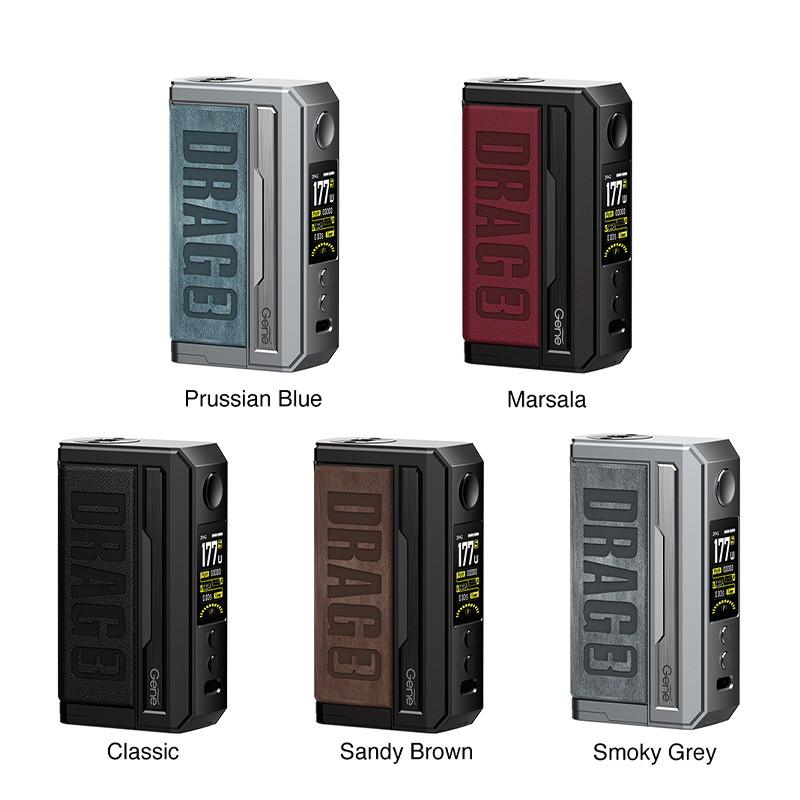 TPP pod
For maximum adaptability, VOOPOO Drag 3 is suitable for all PnP atomizers. The TPP tank can hold 5.5 ml of e-liquid, and has a new bottom easy filling system and the most powerful magnet.
In addition, it has aerodynamic simulation airflow pattern and two-way air duct structure, which can maximize efficiency and generate steam.
Coil
TPP Pod Tank uses a new series of TPP coils, you can choose TPP-DM1 0.15 ohm mesh coil (for any vape juice with a nicotine strength lower than 10mg, its working power is 60 to 80 watts). Alternatively, you can use a TPP-DM2 0.2 ohm mesh coil in the 40 to 60 watt range.
Summary
Well, all in all, VOOPOO Drag 3 in the vapesourcing online vape store is expected to be the most amazing vape mod kit you have ever seen. This is an excellent device highly recommended by vape reviewers. Simple to use, lightweight features make it more popular.
Other kits we recommended:
wotofo manik mini kit
eleaf istick pico 2 kit