The GEEK BAR Pro disposable pod device comes with 4.5ml pre-filled juice and comes in a variety of flavors to suit your different needs. The GEEK BAR Pro is powered by an 850mAh built-in battery that supports about 1500 puffs.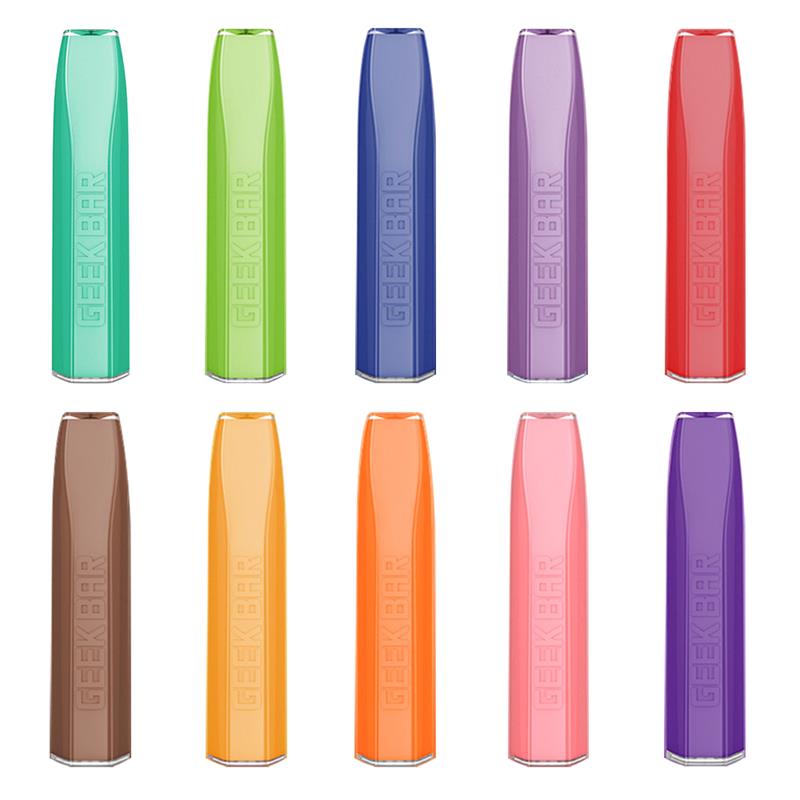 Features
Incomparable flavor with 5% nic salts
Crystal-clear hexagon with carved diamond shape
4.5ml juice for max 1500 puffs
Solid throat hit with deep satisfaction
Stylish design with comfortable hand feeling
With a constant output system and 5% nicotine salts, the GEEK BAR Pro will give you a smooth mouthfeel, plenty of clouds and a solid throat hit. The Geek Bar Pro Disposable Vape is a premium quality disposable vaping device from one of the most reputable manufacturing brands in the industry in the disposable vaping market.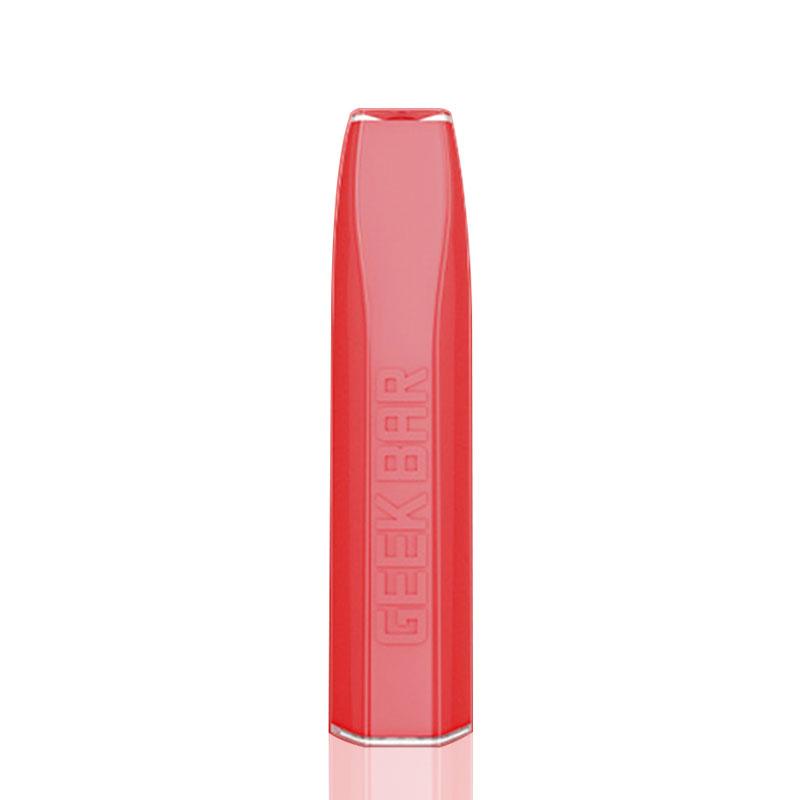 The creators behind the Geek Bar brand have developed several innovative devices, and the Geek Bar Pro is without a doubt one of our favorites. It offers a hexagonal food-grade crystal clear case. At the bottom, there's a translucent LED light that creates a futuristic glow when you take a puff.
Inside each device is an 850mAh integrated battery and a 4.5mL e-juice capacity using 5% (50mg) salt nicotine strength. You'll enjoy up to 1,500 puffs per device, as well as a range of delicious flavors crafted to your liking.
Related kits we recommend you:
hellvape hellbeast 2 tank
cbdfx cbd vape pen