Smok Alike is the next valid vape in the Pod System category. The focus of the device is to prevent dust and moisture, the moderate capacity of the built-in rechargeable battery, the use of a maintenance-free evaporator and an RBA-base, which immediately brings versatility to the right winding selection.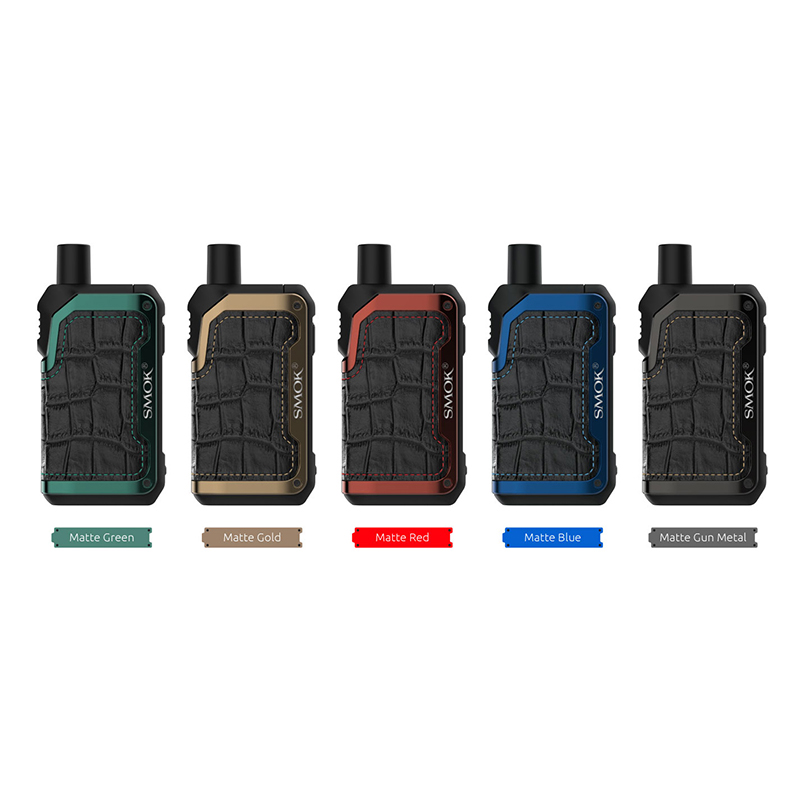 Information
SMOK Alike Kit is made of plastic and metal. Presented in five colors: Matte Green, Matte Gold, Matte Blue, Matte Gun Metal. It is equipped with a board with support for resistances from 0.2 ohms and a maximum power of 40 watts. The cartridge operates on replaceable RPM evaporators.
Technical specifications
Output power: from 1 to 40 watts,
Supported resistance: from 0.2 to 2.5 Ohms,
Battery capacity: 1600 mAh,
Tank capacity : 5.5 ml,
Maximum charge current: 1.1 A.
Cartridge
Externally, the cartridge slightly resembles those suitable for the Smok vape Fetch line , with minor changes. As for the PRO version , the drip type is removable, 510 format. The filling hole is located on the side under the red silicone plug. The tank holds 5.5 ml of liquid. Two interchangeable RPMs are supplied in the kit: DC at 0.8 Ohms and Mesh at 0.4 Ohms.
Coils
You can also separately buy 4 other coil and RBA base. Tightening adjustment is carried out only by changing the evaporator. Fastening to the battery pack takes place using latches.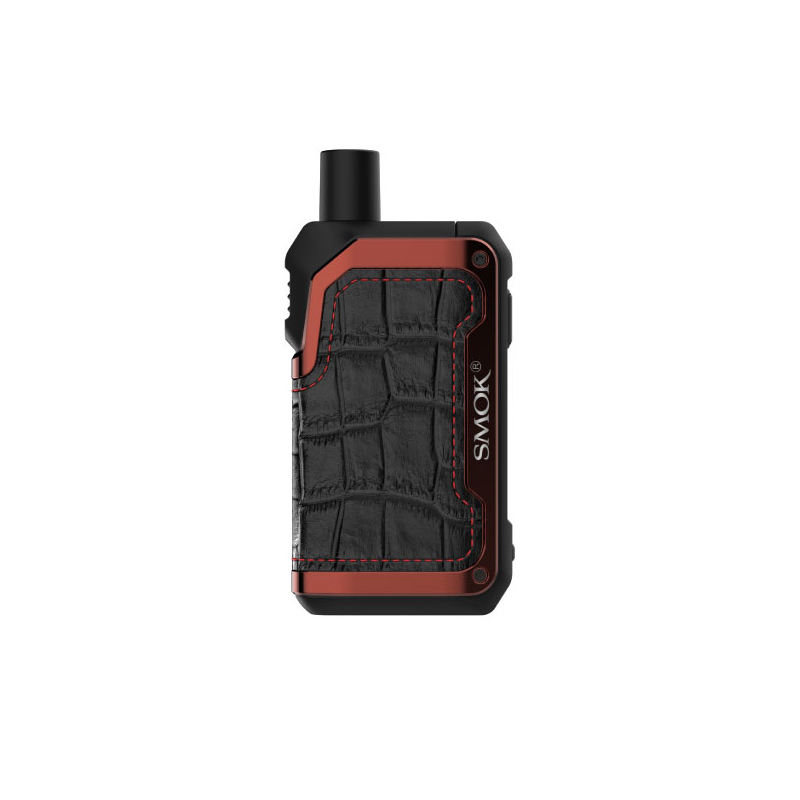 Pod
The mod received protection according to the IP67 standard. Instead of using plastic, the side panels received leatherette inserts for crocodile skin. Apparently, they are kept on glue, so for special connoisseurs, they can be peeled off and put at least genuine leather, at least plastic spacers (if you have a 3D printer and some skills).
What's more
And for fans of various colors of the interface, it left an opportunity to change the color scheme. In addition, you can lock the adjustment buttons to avoid losing settings in vape online chinese store.
Other pod from Smok:
smok fetch pro