The SMOK tech FETCH PRO pod system, with the latest updated chassis structure, extensive pod and coil compatibility, can be used with the new RBA coil option, which frees those who like DIY from the various prefabrication provided Dependence of the coil.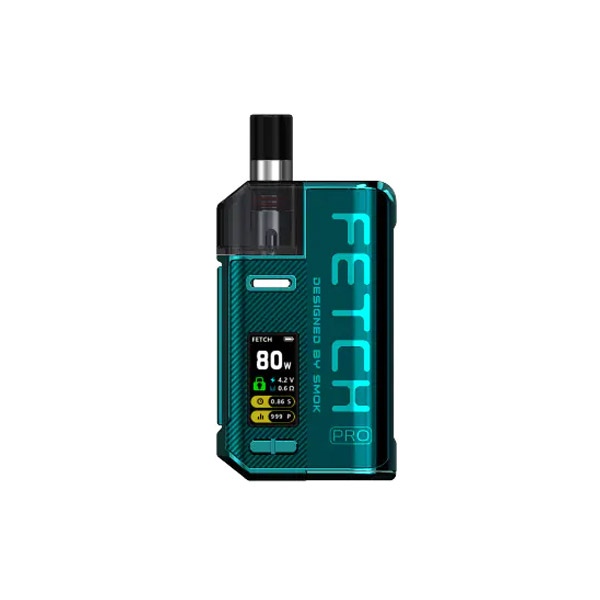 Features:
Dimensions – 93.5mm by 46mm by 22mm
Single High-Amp 18650 Battery – Not Included
Wattage Output Range: 5-80W
Voltage Output Range: 0.5-4.0V
Resistance Range: 0.1-2.5ohms
Zinc-Alloy Chassis Construction
Side Firing Bar
Two Adjustment Buttons
The FETCH Pro Pod system is constructed with futuristic visually striking details, with equally stunning AG reflective glass and decorative stripes, and a built-in 0.96-inch TFT display, which can pass important electronic information back to the user.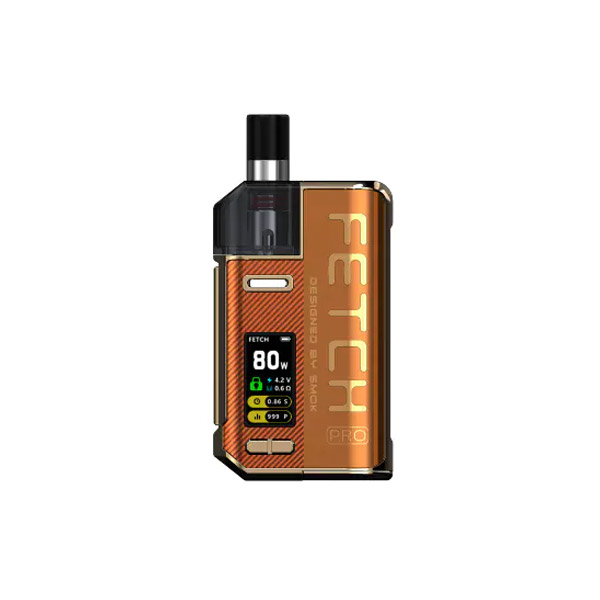 Below the screen is a set of adjustment buttons to navigate the menu and adjust any wattage output. In addition, above the sieve is a slotted air inlet that leads to the top pod connection.
SMOK FETCH Pro accepts pods from the SMOK RPM and RGC Pod series. You can use refillable pods and their associated coil series to create many different vaping combinations to suit a variety of MTL or DTL vaping styles and work with nicotine salt or Together with free base, eJuice makes it a highly versatile pod system.
Other pod wey you may prefer:
smok infinix kit release date