Hi guys! Recently, Smok brand has been releasing a new kit named Mag Grip Kit, and today we will make a comparison about two products from Smok, which bring you enjoyable vaping time.
1. SMOK MAG Grip Kit
Holding SMOK MAG Grip Kit in hand, you'll feel the power of Grip. Mag grip is designed for a better vapor experience.
Design:
MAG series kit has long been fancied by vape fans for its stunning appearance and strong performance. MAG Grip, a new member of MAG family, is also worth looking forward to. It still continues the features of the handheld mod, exquisite fire key, and magazine release. In addition, some fresh design concepts have been added: the distinctive OLED screen area and UP/Down buttons underneath perfectly blend the data reading and data adjusting together.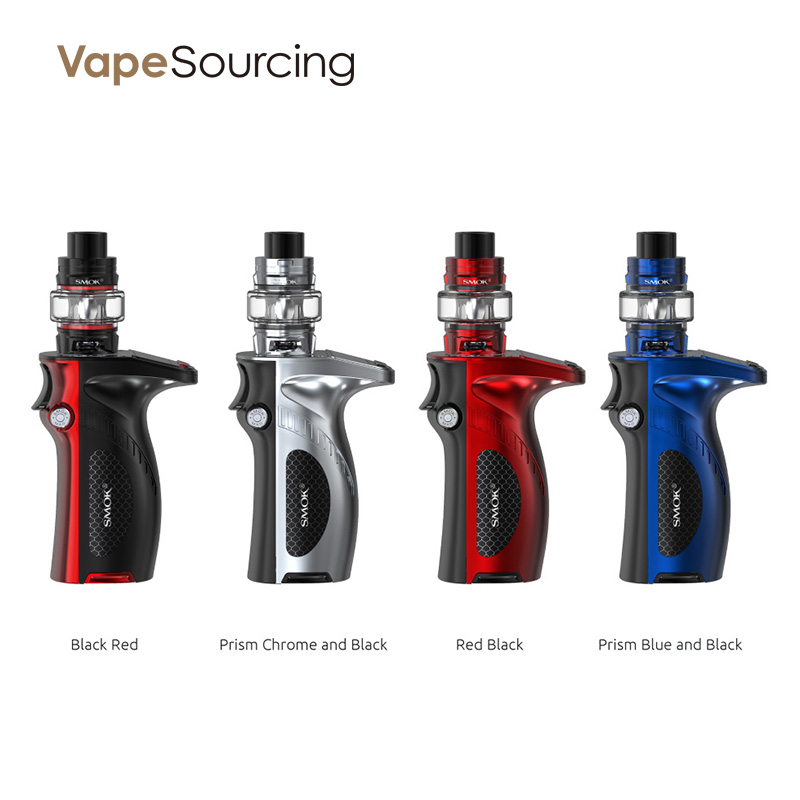 Equipment:
And it is compatible with 21700, 20700 and 18650 battery; what's more, a single 21700/20700 battery can offer a power output up to 100 Watts with high performance(85W maximum in 18650 battery). MAG Grip comes with TFV8 Baby V2 tank adopting two new coils—Baby V2 S1 and Baby V2 S2, which are custom-made coils for Stick series battery with intense clouds and flavor.
SMOK MAG Grip Kit Features and Specs:
Comfortable to grip and hold
Exquisite small fire key
Compatible with single 18650/21700/20700 battery
0.66 inch OLED display screen provides a convenient viewing angle
Coin-shaped button for easy battery installation
Multiple types of protections to avoid potential risks
Two sets of power output ranges
The gasket is at the bottom of the top cap, avoiding leaking of e-liquid
Top rotary refill & leak-proof slot
2. SMOK Fit Kit
The SMOK Fit is a refillable pod vape. Fill it up with your choice of nicotine salts and have a vape. It uses replaceable pods with cotton wicking. It's one of the best ways to get started vaping and stop smoking cigs today, get it for a great price.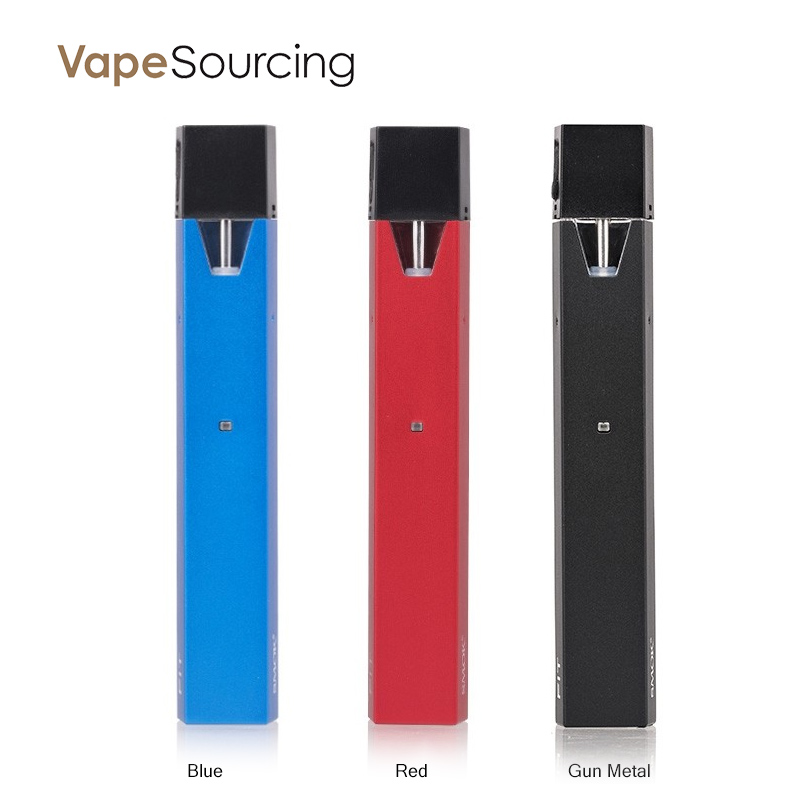 Material: Aluminum Alloy Chassis
Wattage Output: 10 Watts – 16 Watts
Voltage Output: 3.3 Volts – 4.2 Volts
Charging Time: 45 Minutes
E-Liquid Capacity: 2 mL
Battery: Rechargeable Internal 250mAh
Dimensions: 8mm x 18.4mm x 107.5mm
You can only get a SMOK Fit pod vape in Vapesourcing vape shop online and just pay $13.50.
A similar article you may be preferred:
Small Gun SMOK MAG Baby 50W Kit Review