When creating a high-quality pod system, no one can cultivate such a good reputation like SMOK. With NOVO 2 Kit, we have to ask if it really meets expectations? Let's have a look.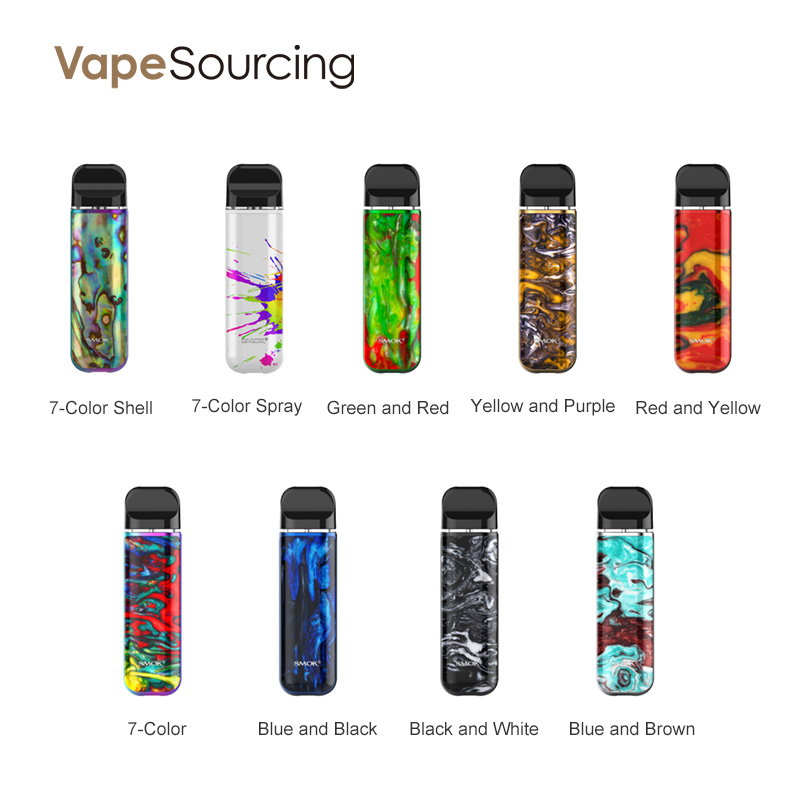 Design
The NOVO 2 keeps things similar in overall look to that of the NOVO, and it incorporates several design choices that enhance its attractiveness. Stylish resin panels and a slim design are holdovers from the NOVO that still manage to delight us.
The familiar look of the mouthpiece is back, and the shape makes enjoying a puff that much easier. It's an iconic style, and there's little reason to deviate from something both functional and elegant.
Combined with a pretty minimal 43 grams of weight and overall well-balanced feel, we really think this makes for a comfortable, easy to hold device.
Update
Most notable for newcomers is the integrated 800 mAh rechargeable battery. You can enjoy top-quality vaping for days, and the NOVO 2 is easily charged with the included micro USB cable. Micro USB cables are pretty standard these days for charging integrated batteries, so if you lose one a replacement is easy to get pretty much anywhere.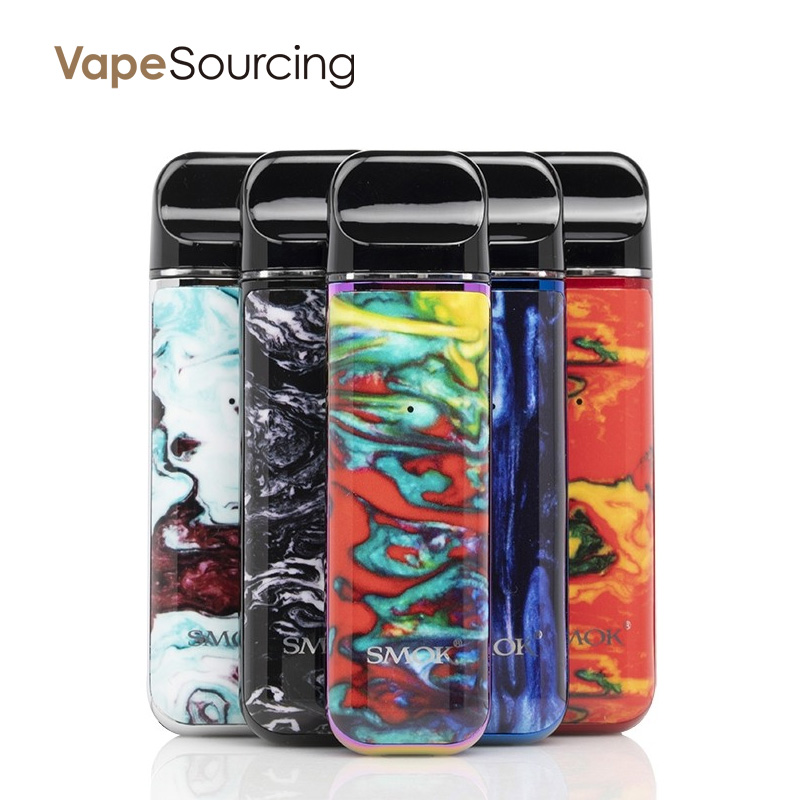 E-liquid
The pods offer a solid variety of coil and resistance options. You can add different e-liquids to different pods to get the most of out of each juice, or just compare and contrast with one e-liquid. It allows for a more customizable vaping experience and we're 100% on board with it.
Summary
Smok new vape NOVO 2 has been designed to be more capable of meeting your vaping needs, and ensuring you don't lose out on what you enjoy the most. As part of that, they've developed a unique airflow structure to ensure more efficient vaporization.
Related products you may like:
uwell yearn cartridge
lost vape lyra cartridge