Hi, guys. I suggest starting with a sub-mod from Snowwolf. These guys are very hooked on this segment, having forgotten that they once sculpted quite decent full-fledged box mod fashion. Well, the current market trends, you know, are making adjustments.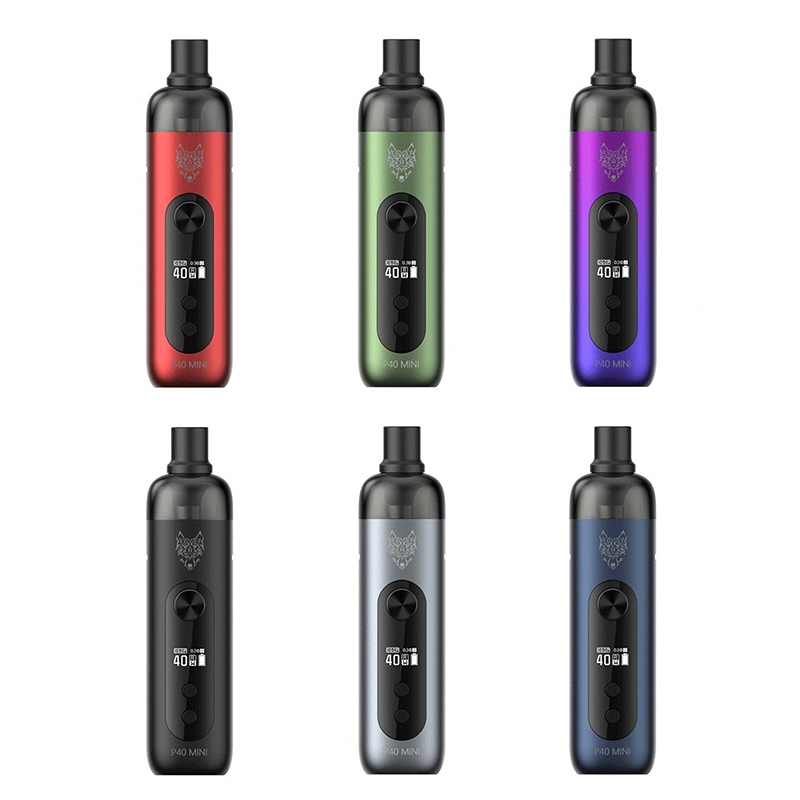 By the way, the manufacturer immediately prepared two new items, but decided to save a more serious one – Snowwolf P40 Mini kit.
Parameters
Dimensions: 105.5 x 27.6 x 26.5mm
Case material: aluminum alloy + plastic
Power: built-in 1100mAh
Chipset: IFV 960 smartchip
Cartridge capacity: 5.0ml
Evaporator resistance:0.3 / 0.6 / 1.0Ω, RBA
Output power: 5 – 40W
Voltage range: 3.2 – 4.2V
Operating mode: POWER, Auto mode, RBA mode
Supported resistance: 0.25 – 3.0Ω
Appearance of the update is quite decent – the developers decided not to overload it with elements and execute a "unisex" sub-mode. However, they still did not forget to stick their ubiquitous logo) The form factor is a bar, the profile is almost square, but the edges and corners are very rounded.
Dimensions can not be called small – in height it is a pretty decent pillar. At the time of launch, the manufacturer offers five design options – not bad, however, most of them are "funny." A removable cartridge of very impressive capacity, it will refuel on the side, it will still have to be removed from the mod.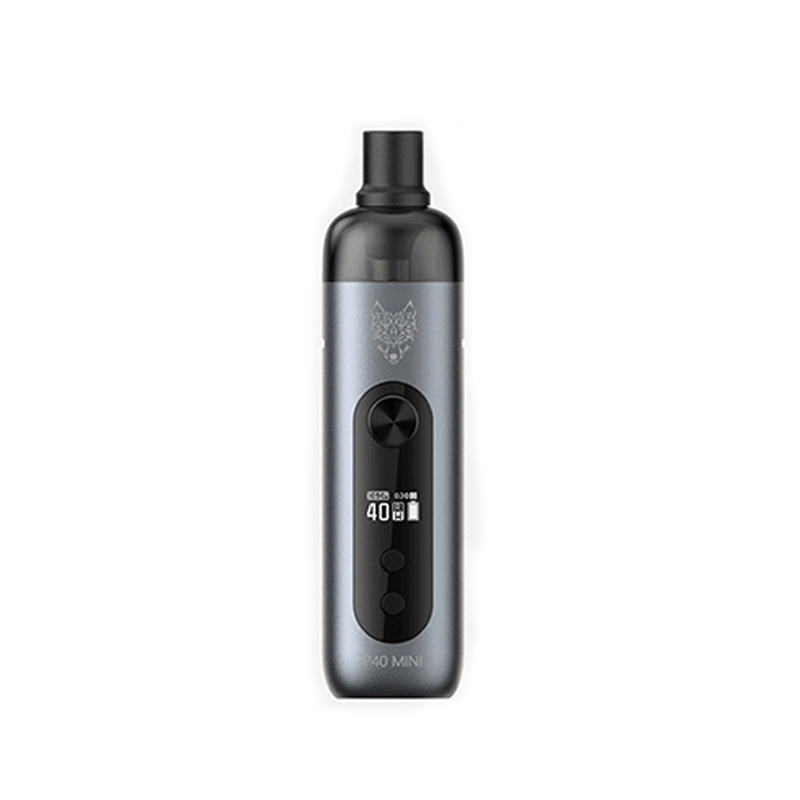 The drip tip is removable, landing is 510th, moreover, an additional instance will appear in this pod system kit. They differ in the diameter of the inner hole – 8 and 6 mm. Three types of replaceable evaporators are offered, almost all of them migrated here from the previous Taze brand news.
However, there will be only one in the kit, but in double quantity. In addition, an appropriate serviced base can also be used here. Airflow adjustment is possible in most options. The main body is equipped with a full control panel. The traditional fire button, a small monochrome display and a pair of adjustment keys are all standard.
Related pod you may like:
nord vape