SUA Vapors ICE Melon is a unique blend of vape juice. It has a fragrant melon aroma and is entwined with the cold and cool feeling to make an Arctic flavored eLiquid with delicious honeydew melons on it. The convincing mint-flavored fruity soda will blow up the taste buds with the arctic cold.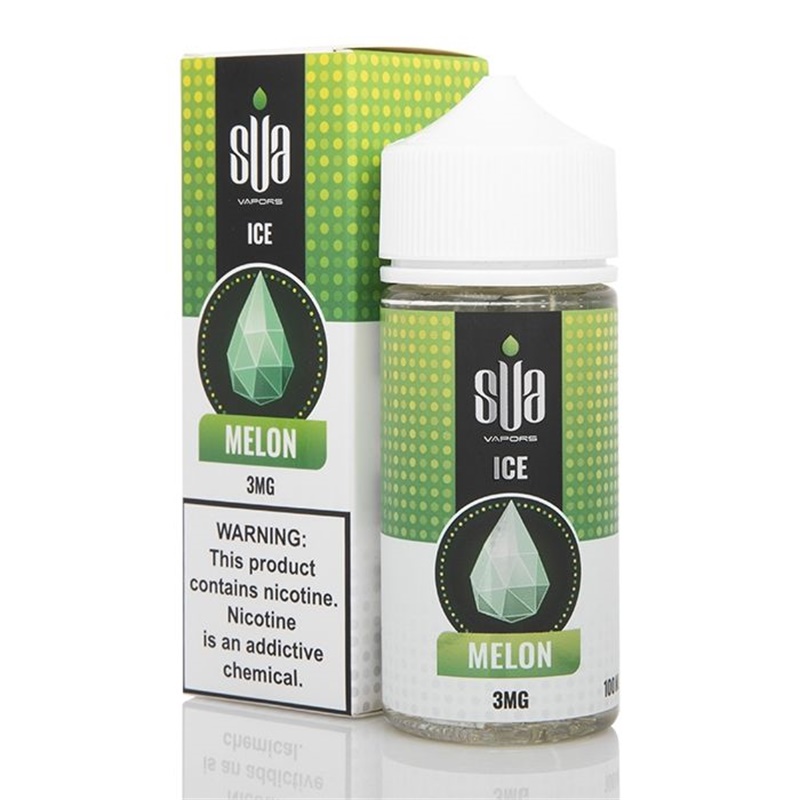 Features:
100mL Chubby Unicorn Bottle
Child Resistant Cap
70% VG
30% PG
Made in USA
Available in 0mg, 3mg, 6mg
SUA vapors stands for "Simplicity in Surprises", and their collection of elaborate high-quality e-liquids uses TFN (smokeless nicotine) to improve the natural fruit flavors of their delicious e-juices, thus bringing refreshing and pleasant fresh vaping Experience.
Other pod we recommend:
kaufen puff bar flavors