Superb Salt Nic's Applemelon X mixes sweet and crisp apples with juicy flavors of ripe watermelon to make a refreshing E-Juice, which will make the taste buds pray for the next choice.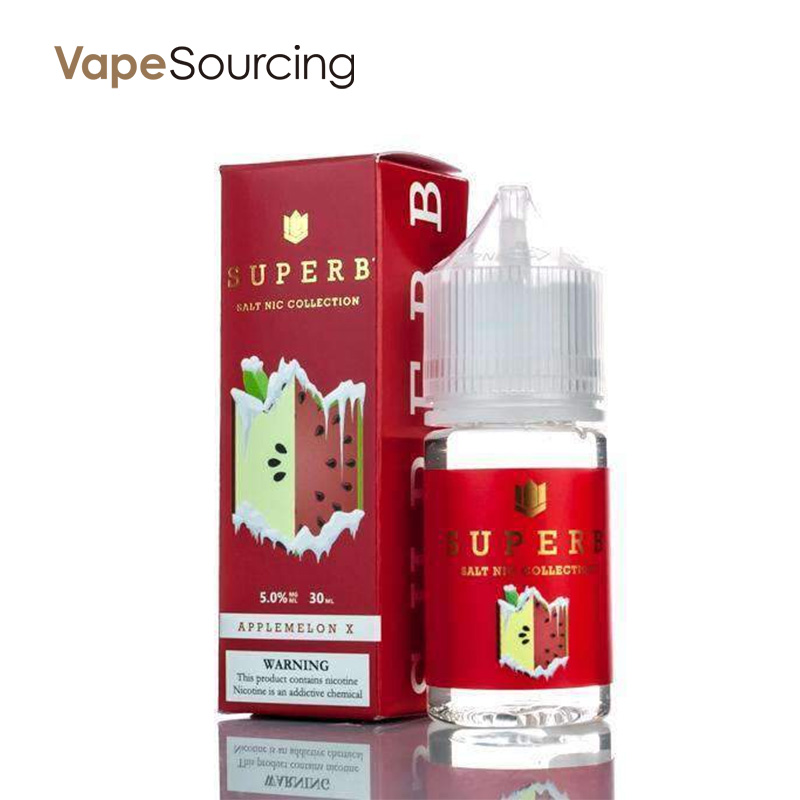 Features:
30mL Unicorn Bottle
50% PG
50% VG
Made in USA
Each nicotine salt electronic juice contains much higher nicotine content per milliliter, which is most suitable for beginners or experienced travelers who like a travel-friendly experience.
The superb Salt Nic Collection launched Applemelon X, which is a cool version of the original Applemelon, which is a sweet and combination of Fuji apple and watermelon.
Related pod you may prefer:
SMOK Rolo Badge Pod review