We will focus this article on the new RDA of the Tauren device series implemented by the Chinese manufacturer ThunderHead Creations – THC Tauren MAX RDA.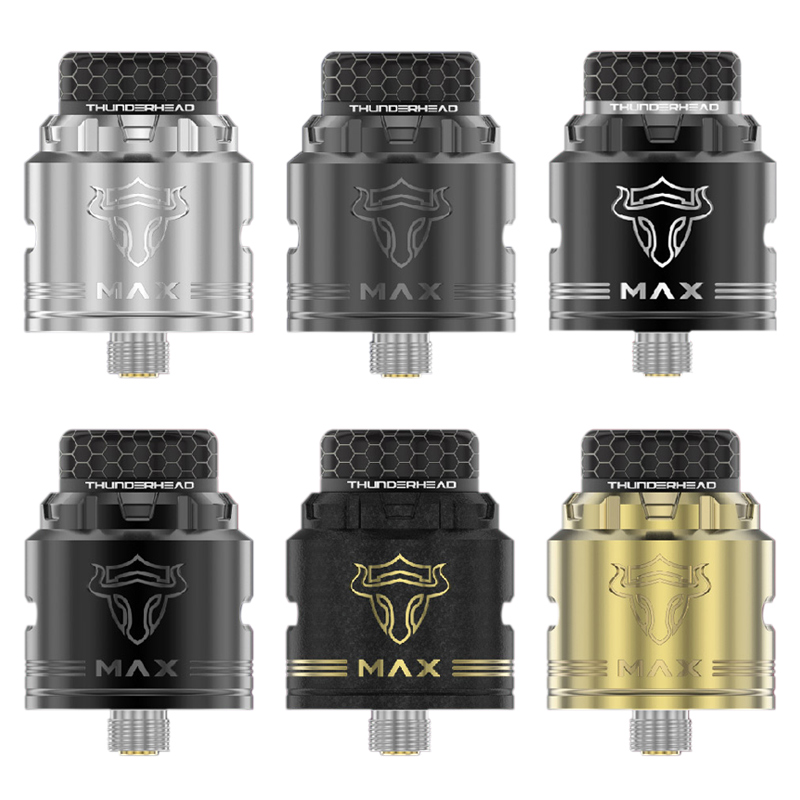 Specifications:
Height: 31mm
Diameter: 25mm
Material: SS + brass
Drip types: 810
Capacity: 2ml
Base on two spirals
Squonk pin
3D airflow
The company A thunderhead Creations, known for its series of THC tauren installations, has released another such device, this time in the form of drip tip two spirals. In addition to the standard functions of similar devices, the novelty lies in certain chips produced by the manufacturers themselves.
Tauren's largest RDA vape currently only offers classic body colors, but there are six types: all black, black steel, bronze, black brass, steel and brass. The height of the atomizer is 31mm, and the diameter of the platform is 25mm.
The device supports 810 format drip irrigation and is equipped with epoxy resin. In addition to the standard steel dome included in the kit, users can also purchase a glass dome separately.
Related atomizers you may prefer:
yuoto shine for sale
ijoy lio max mesh for sale