Tugpod EVO Disposable Vape has released another well-crafted product in their growing line of disposable e-cigarettes.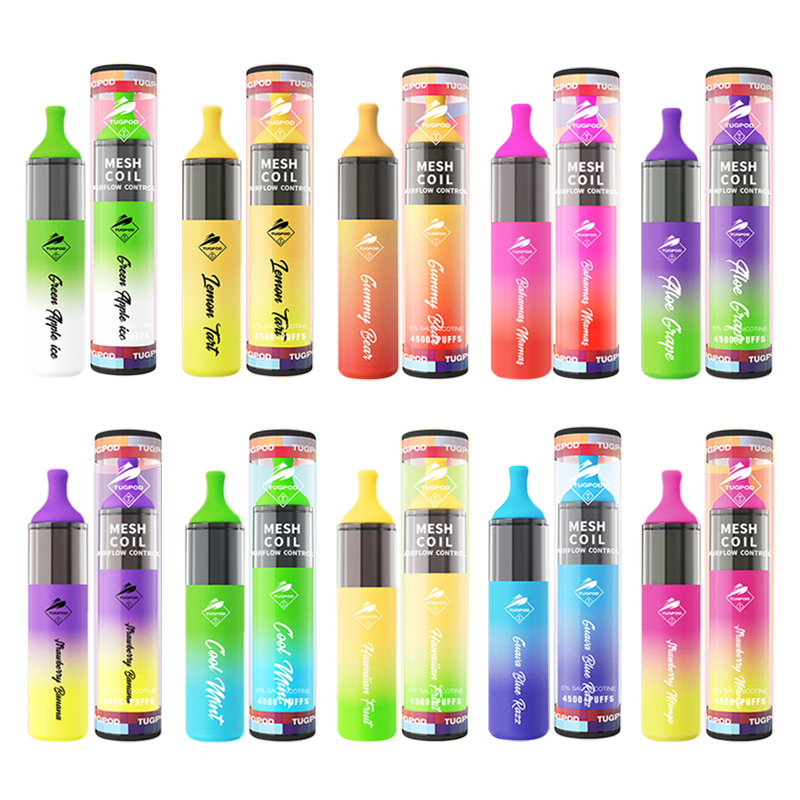 Features:
Mesh Coil
Cylindrical design
Airflow Control
10 mL per e-cigarette
5% nicotine by weight
Approximately 4500 puffs per device
Made with salt nicotine
Pre-filled
Pre-charged
Made in China
Draw-activation firing mechanism
Tugpod has continued to evolve, increasing its performance, capacity and number of puffs to create the best disposable device to date, the Tugpod Evo Disposable Vape. It's bigger, better, and serves tastier puffs!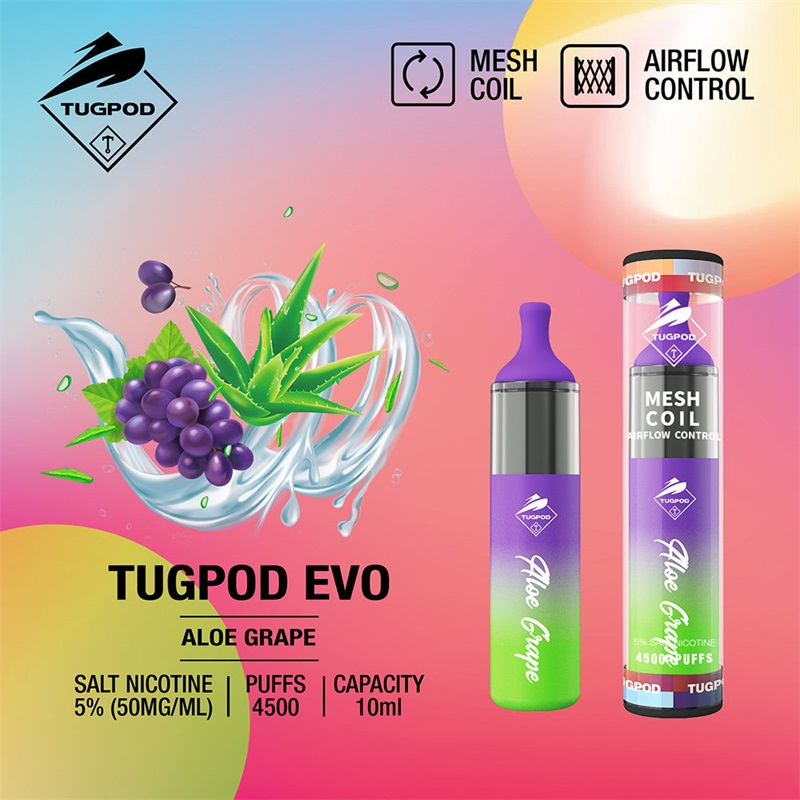 The Tugboat EVO Disposable runs on an 850mAh built-in battery, which improves performance for longevity and stability. Contains 10ml capacity of e-juice, the sweetness is entirely up to your preference.
With 5% nicotine levels, it definitely gives you a good throat blow and immersion cloud for up to 4500 puffs. No maintenance, no fees. Depending on your habit, you can adjust the airflow, plus with the 1.2ohm built-in coil, you can take enough mist on your exhale.
Other kits you may prefer:
buy Freemax Twister 2 Kit
https://vapesourcing.com/fume-ultra-disposable.html