Hi, dear friends. VOOPOO DRAG X Pod contains many functions and settings. DRAG X can use a single 18650 battery to output up to 80W of power, which can easily cope with cloud chasing while still being used by new vapers.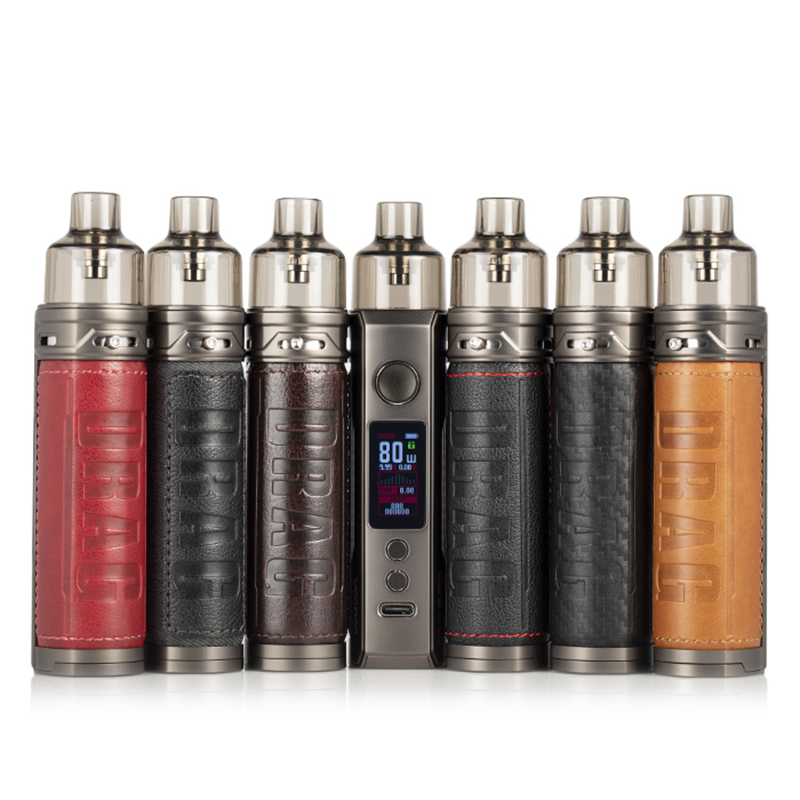 Parameters
Size: 95×32.5×28mm
Power Range: 5-80W
Capacity: 4.5ml/2ml TPD Edition
Resistance Range: 0.1-3.0ohm
Output Voltage: 3.2-4.2V
Battery: Single 18650 external battery
Material: Zinc Alloy +PCTG
Standard Coils: PnP-VM6 / PnP-VM1
Compatible Coils: All of PnP coils
DRAG X uses the GENE.TT chip, in addition to managing the large color screen, it can also activate the coil within 0.001 seconds. The beautifully designed fuselage has a soft leather handle on the back, providing luxurious comfort. It also provides a USB-C charging port for more efficient and fast charging, so that you can smoke longer.
VOOPOO DRAG X also has an interesting score ranking achievement system that ranks each inhalation and evaluates your vape style from a basic "iron" level to a "king" based on your vape style. This innovative feature will definitely appeal to vapers who are used to collecting game trophies.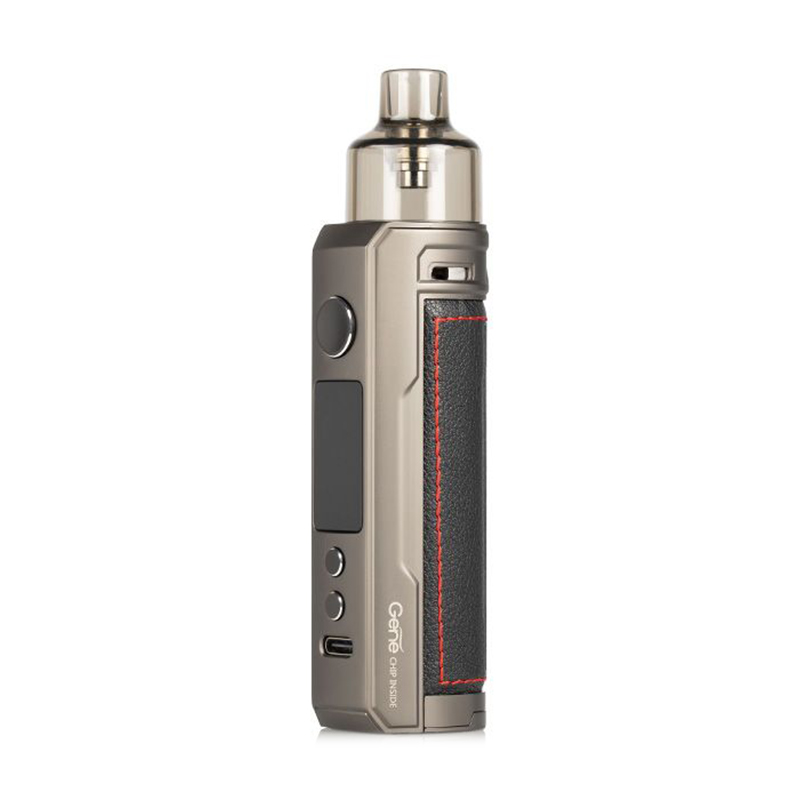 The design of the DRAG X pod is easy to use, while retaining the functions of a conventional pod. The fully adjustable airflow can be fine-tuned using the steel slider "pen tip" to suit personal preferences. In addition, the push-in plug-and-play coil makes replacement quick and easy. The kit provides a variety of resistance options, the kit comes with 0.6ohm grid and 0.15ohm grid coil, which can provide two different vaping options.
VOOPOO DRAG X provides a certain best vape pod experience. It is easy to use for new vapers, but has many features in more advanced equipment, making it an ideal vape lifting kit for almost all vapers. Buy now from vapesourcing.uk and enjoy huge discounts.
Related pod we recommend:
joyetech tralus for sale
lost vape thelema for sale