Hello, today I want to bring you a good new about Wismec, because the hot selling product – Wismec Active Kit has added new color members. And I also want to introduce you another Kit from Wismec, which has some similar features with Active Kit, especially by tank, let we talk about more details.
1. Wismec Active Kit with Bluetooth Mod
The new Wismec Active Kit is an amazing and creative kit owing to the Bluetooth technology. Through that, you could enjoy vaping with listening to music.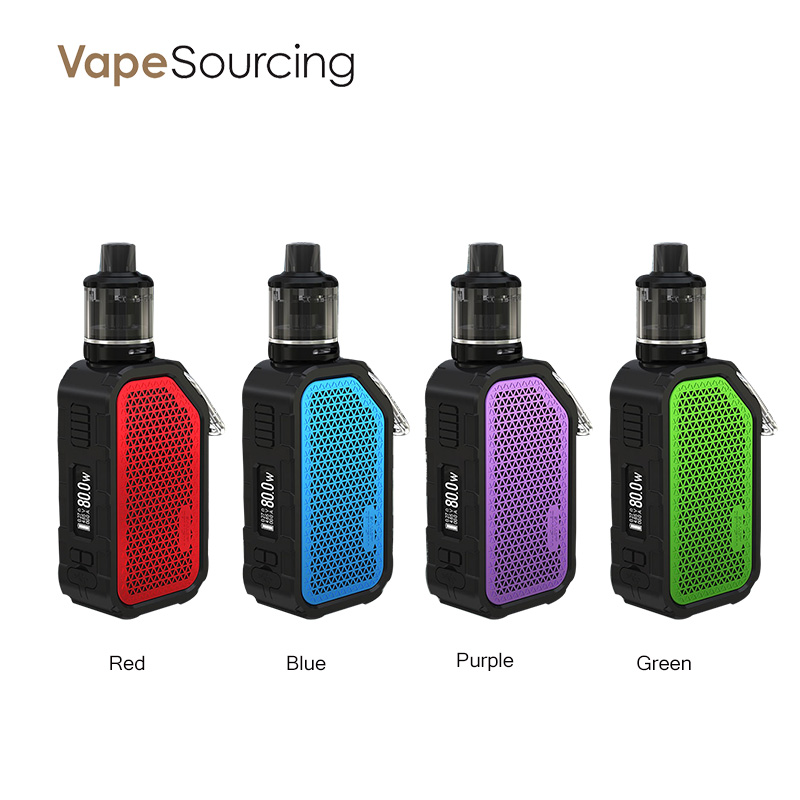 With a wirelessly connected speaker that is loud and clear (beating every phone we tried), class-leading atomizer performance, an integrated 2100mAh battery, as well as being water and shock resistant, the ACTIVE is ideal for the great outdoors.
Powered by a 2100mAh internal battery, it features VW, TC, TCR and bypass modes with a maximum output of 80W.
2. Wismec SINUOUS Solo Kit
Wismec SINUOUS SOLO Kit is a tube type Mod which automatically switches the output mode according to the resistance value of the set atomizer. Mesh material and coil head for MTL are available for atomizer "AMOR NS Pro" combined as a kit.
Another feature is that the remaining battery power can be determined by the blinking speed of the LED. This means that it decreases as the blinking speed increases.
Contents:
SINUOUS SOLO (Battery)
AMOR NS Pro (Atomizer)
USB cable for charging (QC compatible)
Coil head (WS-M / WS 04)
Spare parts | Glass tube / O ring
Instruction manual x 2
My impression is that the flavor is obediently dark and well-balanced. You can smoke quite delicious by Wismec SINUOUS Solo Kit and enjoy or relax yourself by using Wismec Active blue tooth mod.
So what is your sincere choice? Here you may like this blue tooth mod by Vapesourcing vape online shop too.
Recommendation of the article:
The new version Wismec Active Kit preview – The mesh coils are the trend