Profile M RTA is the latest innovation in the field of vape atomizer storage tanks, with excellent quality, excellent steam production and excellent aroma distribution.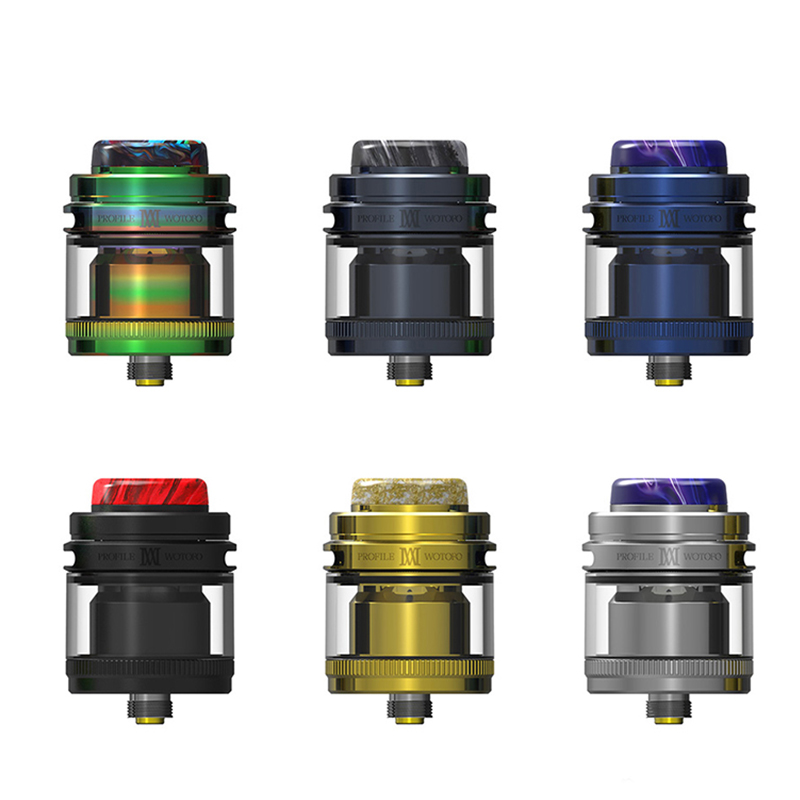 The reproducible canister atomizer has a juice capacity of 3.1ml and an additional 4.0ml bubble tube included in the box. The structure is sturdy and durable, and it definitely feels good in your hands.
Specifications:
Height: 27.8mm (without drip tip & 510 pin)
E-liquid Capacity: 3.1ml (4.0ml bubble tube included)
Filling Method: Top filling
Airflow Type: Top airflow
Deck Diameter: 24.5mm
Insulator Material: German PEEK
Threading: 510 thread
Drip Tip: 810 resin drip tip
Mesh coils are the latest fashion in the vaping world, and Wotofo Profile M RTA combines these coils in its RTA structure, which provides you with many benefits. These mesh coils are popular among users because of their ability to enhance the flavor and density of steam.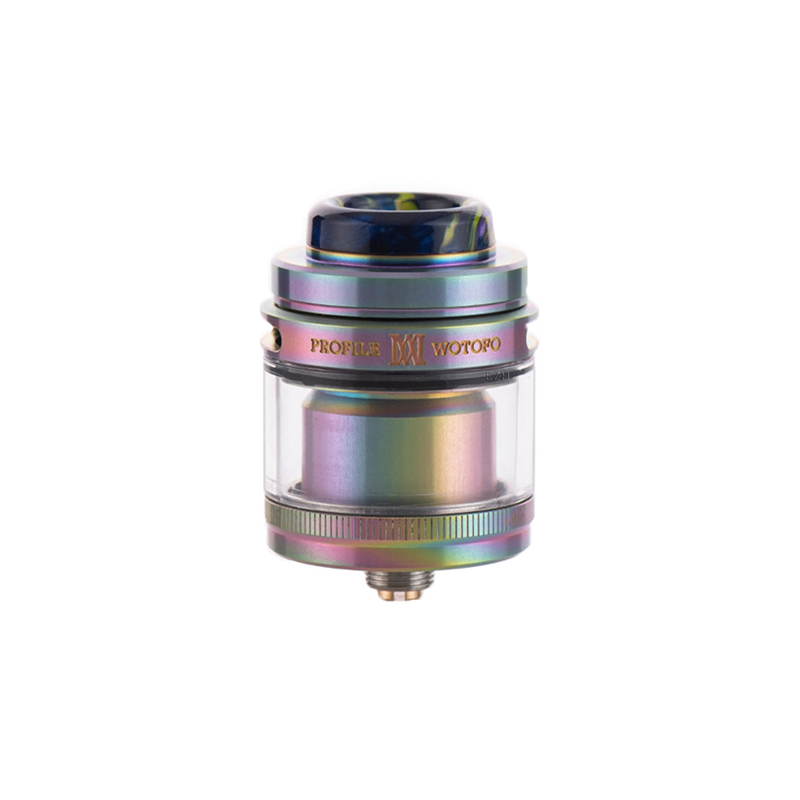 The amalgam of the mesh coil with RTA has only recently appeared, and Profile M RTA has completely adopted this product. The final product adopts a well-designed design, and has easy oil absorption and excellent flavor production functions. The quality structure of this RTA will bring your vaping experience to a whole new level.
The glass on Wotofo Profile M vape RTA has a strong texture and can fit well with multiple screws. There are also many things people like about the top cover system, and its attention to detail will impress you.
Related kit we recommend:
lost vape ub pro pod tank price
uwell valyrian 2 pro tank price