Introducing the Moff Cycle Bar NFC 6000 Puffs Smart Disposable Vape, a revolutionary blend of technology and flavor designed to enhance your vaping journey. With an impressive 12ml e-liquid capacity and 5% NIC (Nicotine by weight), this smart disposable vape is here to redefine your expectations.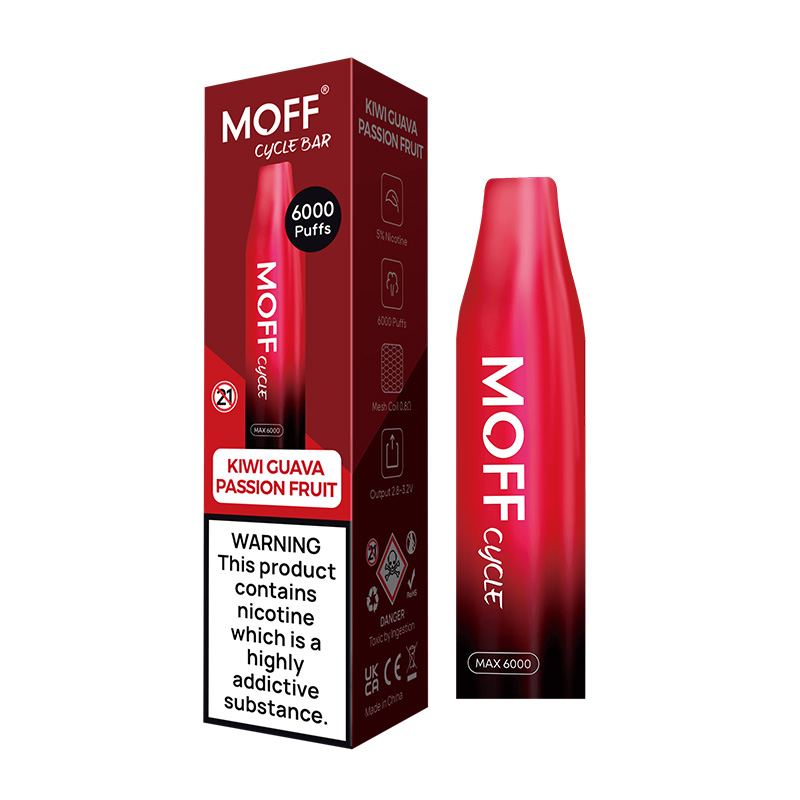 Innovative NFC Technology:
The Moff Cycle Bar stands out with its cutting-edge NFC (Near Field Communication) technology, allowing you to access a wealth of information about your vape experience with just a tap. Simply bring your NFC-enabled device close to the vape, and voila! Dive into the world of vaping innovation with Moff.
Extended 6000 Puffs:
With Moff Cycle Bar, enjoy an extended vaping experience with an impressive 6000 puffs. Whether you're a casual vaper or someone who likes to savor every moment, Moff ensures you have the endurance you need. Say goodbye to frequent replacements and hello to a lasting vaping journey.
12ml Flavor Explosion:
Moff Cycle Bar doesn't compromise on flavor. With a generous 12ml e-liquid capacity, this smart disposable vape delivers a full-bodied, intense flavor profile with every inhale. From fruity delights to classic tobacco, there's a Moff flavor for every palate.
Smart and User-Friendly Design:
Moff Cycle Bar disposable pod is designed with simplicity in mind. The user-friendly interface ensures that both novice and experienced vapers can enjoy the benefits of this smart disposable vape. No buttons, no settings – just a seamless vaping experience.