As a leader in the industry, Freemax has always been committed to presenting the best products for mass vapers. The most popular series in the past two years is none other than Galex. Whether it is Galex or Galex Nano, they were widely acclaimed and sold out soon after they were launched. Therefore, Freemax launched a new product of the Galex product line – Galex Pro at the end of last year.
When you see this pod vape kit for the first time, you will be impressed by its specialness. Although there is nothing special about the shape, the combination of colors is very cool, and with the metal body, the design of the whole device has reached the extreme. The most special thing is the 0.69 inch OLED screen, which is listed on the front of the fuselage in an irregular shape, and you can get all the information about the operation of the device through this small screen.
Freemax Galex Pro 25W has five colors to choose from, and when you use it, there will be colorful lights, which makes the vape interaction experience great. The device has only one button to start the device. Of course, you can use it directly by suction, and the two do not conflict. The 2ml pod cartridge has the top-level FM leak-proof technology, and is compatible with the GX-P coil, assisting Galex Pro to maximize the rich taste for you.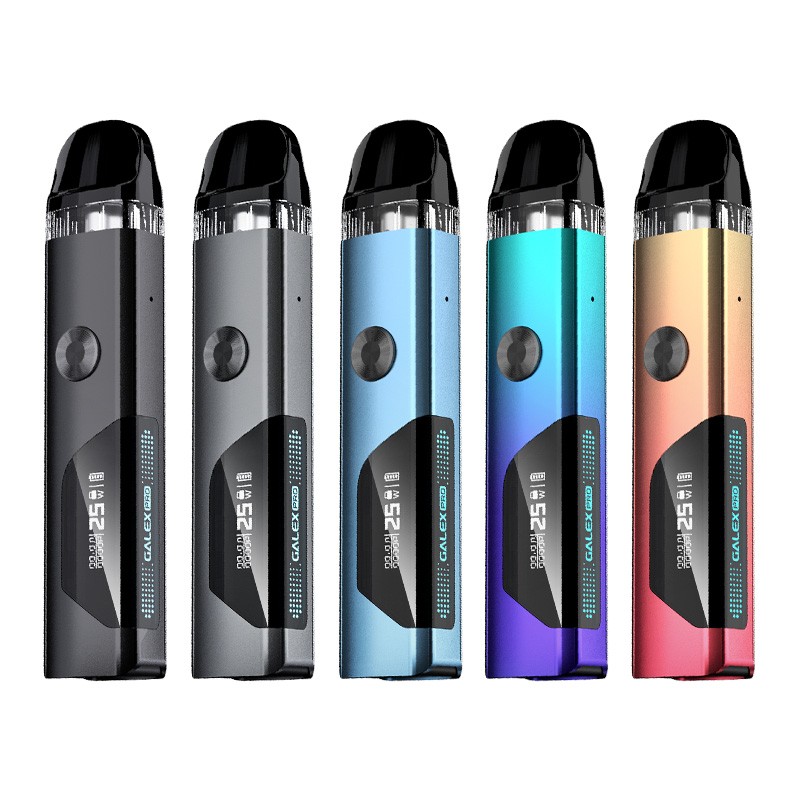 Specifications:
Size: 23.5mm*17mm*110.5mm
Battery: 800mAh
Pod Capacity: 2ml
Output Wattage: 5-25W
Output Voltage: 3.3-4.0V
Screen: 0.69″ OLED
Coil Resistance: 0.8ohm&1.0ohm
Features:
Full-spectrum Lighting Vaping
0.69-inch Screen Display
MTL & RDL Vaping
Compatible with GX-P Mesh Coil
5-25W Adjustable Power
FM Leak-resistant Tech
Top Filling System
Draw or Button Activated
2mL Vape Juice Capacity
Recommended Products:
elf bar alternative
dessert flavor disposable vape
Read More Related Articles: https://www.buyecigarettes.co.uk/incredible-experience-galaxy-treats-blast-bars-hhc-vape/