Recently I found two decent DTL vape kits of Vaporesso in the vape stores near me. They adopt the same SKRR-S Tank and have the same maximum output power of 220W. Next let's first compare the mods of the two kits, and finally we will look at the sub ohm tank. OK, here we go.
We first look at the mod of the Vaporesso Luxe S Kit. It comes equipped with an upgraded chipset that contains a plethora of safety features and an intuitive 2″ touchscreen interface with vibration enabled adjustment buttons. Powered by dual 18650 batteries, the OMNI Board 4.2 chipset allows for rapid 0.001s firing speeds and supports all the output modes you can possibly ask for including VW, TC, CCT, CCW, VV, and CCV. The VW mode allows for wattages from 5W to 220W with vaping effects of Hard, Normal, or Soft. The temperature control suite allows for Stainless Steel, Nickel, and Titanium heating elements. At last, the user-friendly TFT full color OLED display screen shows off the multitude of modes, settings, and protections this powerful chipset has to offer.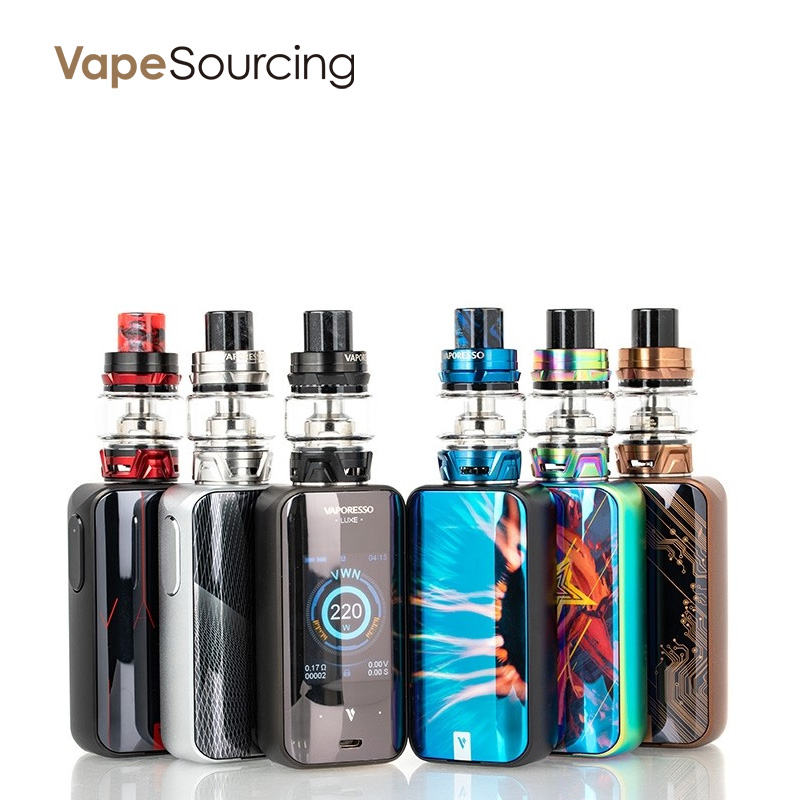 Here we come to the mod of the Vaporesso GEN Kit. Built with 4 layers of coating, the casing gives a soft rubber-like hand feeling and the final coating makes the mod scratch-proof and flame retardant. Powered by dual 18650 batteries, the advanced AXON chipset allows for a wide output power range from 5 to 220W and support pulse mode as well as power ECO mode. Under the pulse mode, the AXON chipset will continuously give you a hit throughout your puffs (every 0.02s), offer you denser and more flavorful clouds with every puff. While in the power ECO mode, it can optimize your device's settings to give you that extra vaping time you need. At last, the mod is equipped with a 0.91″ OLED screen, with it you can see essential vaping data clearly.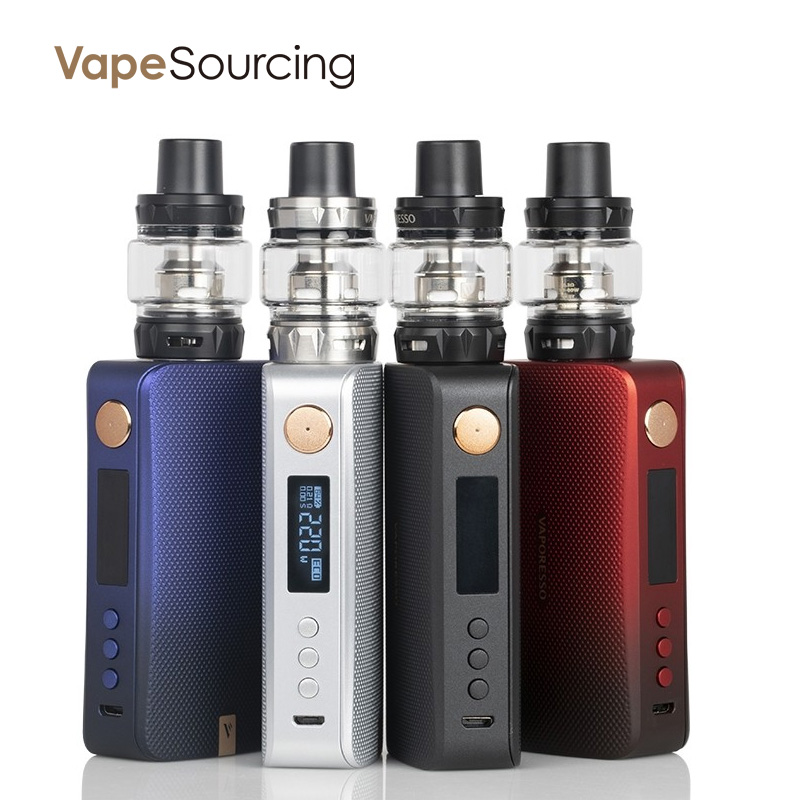 Finally is the SKRR Tank. It can store up to 8ml of e-juice and adopts an easy child-proof top filling design. Moreover, the tank adopts the newly introduced Quadflow (QF) Air Distribution System, in which air enters the atomizer core and spread internally in four directions. This results in a more optimized airflow for dense clouds while maintaining a smooth delivery and prevents spit-back along with leak-free design. The QF Coil System utilizes the combination of cotton and flax materials for a long-lasting yet flavor-enhanced performance with the following coil options: 0.18ohm QF Meshed and 0.18ohm QF Strip.
Related blog: A Top Pick For Chain Vape-Eleaf Rotor Sub Ohm Tank 5.5ml