Uwell's Caliburn Koko Pod Kit is a re-imagination of the original Caliburn Pod Kit, with a slim, square body with similar design features and a mouthpiece. The pull-ignition ignition mechanism means that Caliburn Koko is easier to use and is equipped with LED battery life indicators and the usual safety protection kit.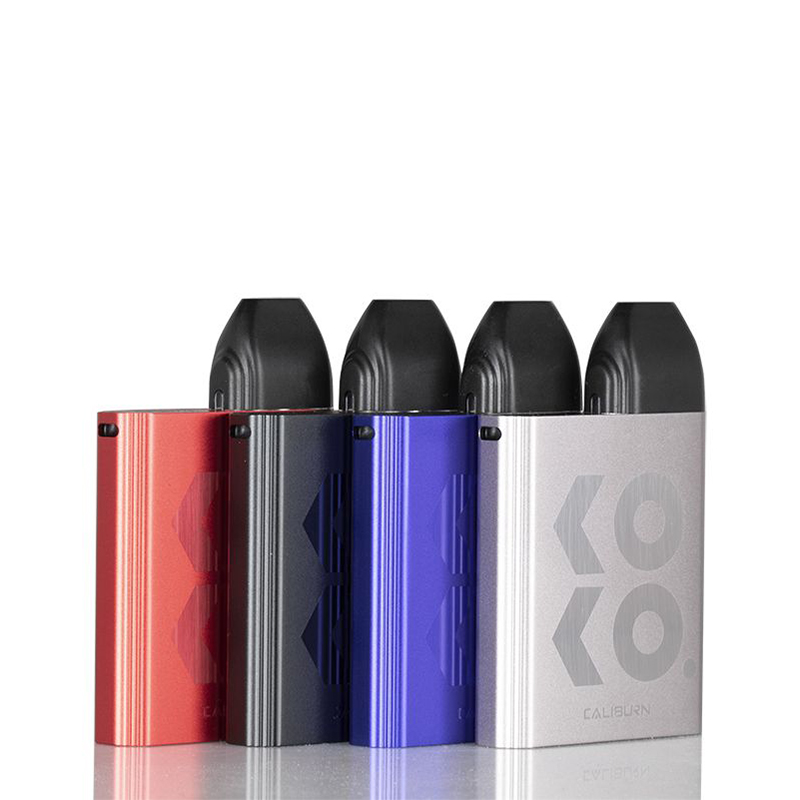 Specification:
520mAh integrated battery
11W maximum output
3.2-4.0V output
2ml pod box
1.2 ohm coil box
1.4 ohm coil box
Top fill design
The Pod is the same as the original Caliburn device, with a 2ml saline-alkali capacity, and offers 1.4 and 1.2 Ohm resistance cartridge options to provide excellent flavor, thick clouds, and smooth, restrictive lung blows without being affected by the throat Hardly hit bottom airflow configuration.
The UWell vape Caliburn pod is a simple top-fill design with a magnetic snap connection. Caliburn Pods are made from solid plastic with integrated vape rolls for an extraordinary lifespan, some of which vapors claim to have vaping function within 3 weeks and no taste drop.
This lightweight kit comes with an integrated 520mAh battery, which is perfect for carrying vape perfect kit, and has a good pocket size with an aluminum alloy body and a PCTG plastic pod. Koko is a stylish device with a flavor bag, so if you like Caliburn but prefer square frames, then this is the perfect choice.
Other product like vape pod:
suorin air plus