The highlight of today can rightly be called the second guest. The once very popular boxing mod Minikin 2 now gets a second life. The developers presented it a long time ago, but in stores it appeared literally before the New Year. We will not delay acquaintance – asMODus Minikin Kodama.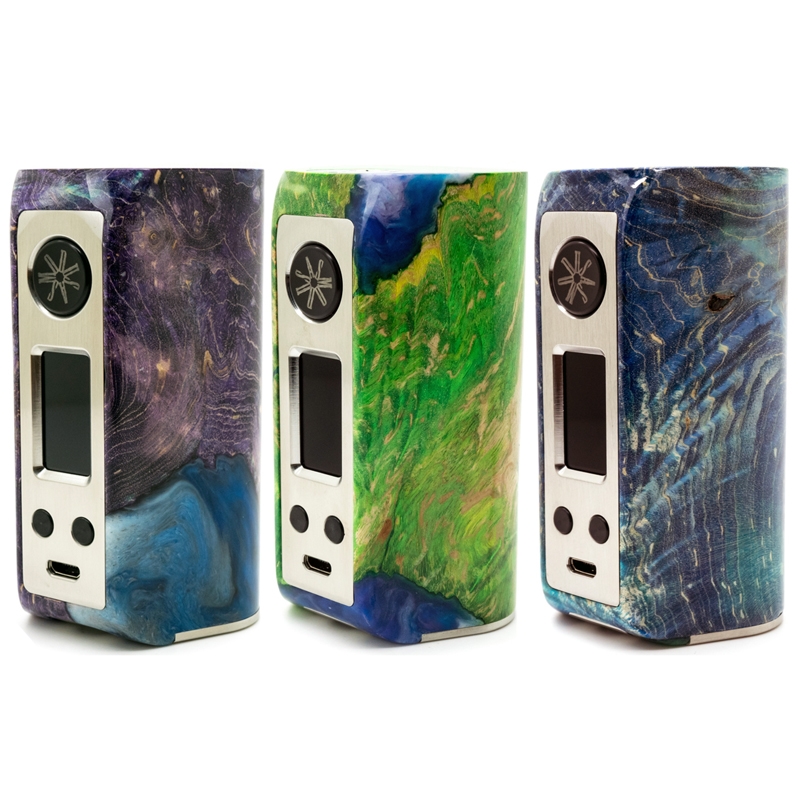 Parameters
Case material: stabwood + stainless steel
Power: 2 x 21700/2 x 20700 (likely)
Chipset: GX-180TC-2
Output power: 5 – 180W / 5 – 120W (TC / TCR / TFR)
Voltage range: up to 7.5V Peak
current: 35A
Operating mode:VW, TC (NI200, SS, TI), TCR, TFR, Curve
Temperature range: 200 ℉ – 600 ℉ / 100 ℃ – 315 ℃
Supported resistance: 0.1 – 3.0Ω
asMODus tech Minikin Kodama looks familiar – the traits of the forefather are clearly traced in it. So it is – the form factor is completely repeated. However, now the metal case has been replaced by a stabwood version. This naturally could not but affect the final cost of the product.
Dimensions compared with the first version, of course, have grown, because now the novelty can eat the largest batteries of size 21700. Probably, 20700 here can quite take root here, but about the 18650 it is silent, as well as about the complete adapters.
The control panel is cut nicely, however, as always. However, now it has a metal strip-substrate. Large fire button, high-definition display, color. A traditional battery charging and software update connector at the base of the vape device.
Other mod we guess you like:
dovpo topside sq