Uwell launched Crown 5, which is an updated version of one of the best Sub-Ohm Tank platforms, with a base of up to 24mm in diameter with a maximum E-Juice capacity of 5ml, leak-proof filling and improved Crown 5 replacement coil.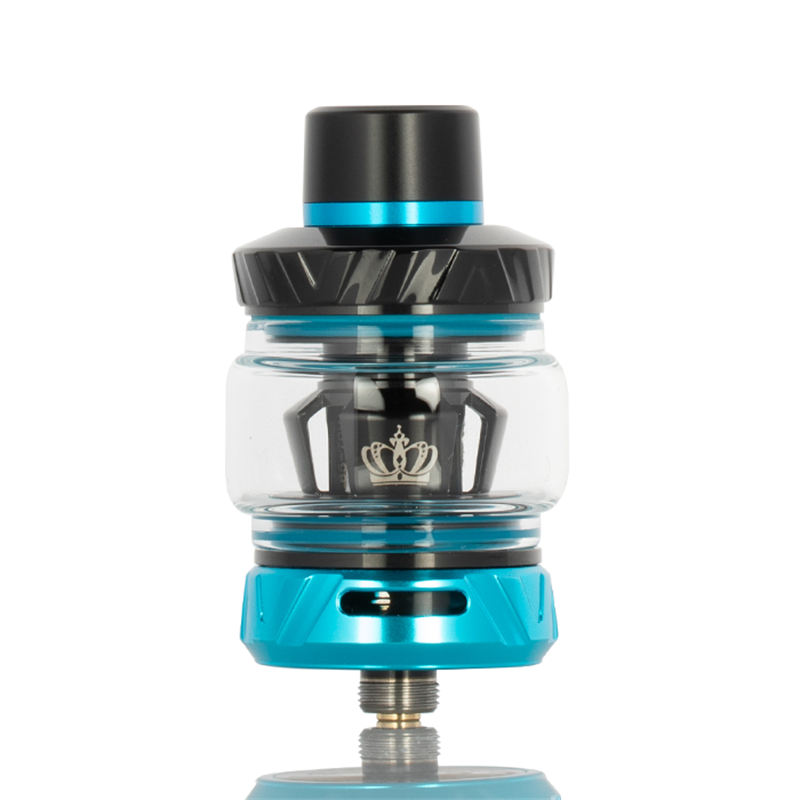 It will definitely become another popular among vape beginners and enthusiasts. The base diameter of Crown 5 is 24mm, and the thickness is increased to 29mm around the pre-installed bubble glass part.
Design
The design elements of the tank are derived from previous generations of products, which makes the tank look beautiful on any module or device. Crown 5 has a top filling method of push-in and screw-in threads, which can be unscrewed to expose the dual filling port. Crown 5 uses a new and improved Crown 5 plug and tension replacement coil style.
Coil
The threadless design has an enhanced seal to provide a liquid-tight fit and finish. Each coil has a vertical coil structure and three vertical wicking slots for rapid wicking. The Crown 5 replacement coil is composed of unique materials, such as SS904L and FeCrAl (iron, chromium, aluminum) coils.
In the Crown 5 package, users will find a 0.23 ohm UN2 mesh coil (which can be used at a power of 65 to 70W) and a 0.3 ohm UN2-2 double mesh coil (rated 50 to 55W). All of these contain organic cotton, which can provide a flavored vaping experience.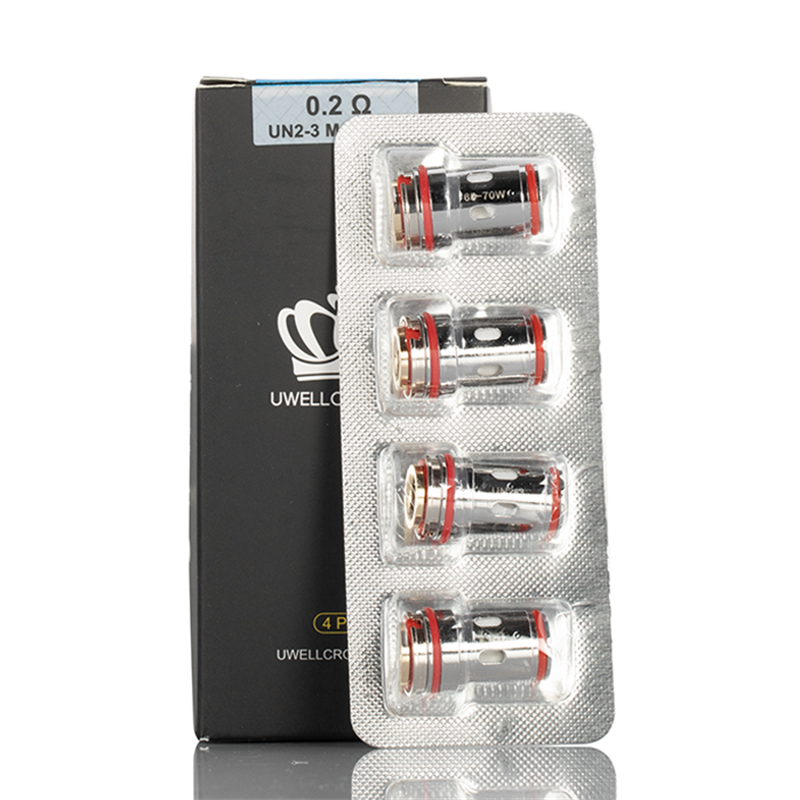 Airflow
The adjustable bottom airflow utilizes three slots to make airflow smooth and effective, and can be completely closed to effectively seal the system. The Uwell Crown 5 Sub Ohm tank is an excellent Sub-ohm tank with excellent structure and functions, and is a perfect upgrade for users looking for something new.
Other kits you may prefer:
puff plus in stock
joyetech vaal 1500 in stock