In general, the vape device with squonker mod is bottom filling. But today we will inform you a unique constructive mod, which called DOVPO Topside, it is top filling. Very special, right? Let's have a look.
DOVPO Topside Squonk Mod info
The company DOVPO is mainly specialized in box mods, although they have in their several atomizers of average quality. The reason for today's article was an interesting novelty from DOVPO, developed jointly with the well-known reviewer of The Vapor Chronicles and representing a squonker mod with some non-standard solutions.
Color:
The device came out in six different colors, among which are silver, blue, black, red, purple and ganmetal.
Features:
A key feature of Topside Squonker Mod is the ability to top refill a e liquid bottle. There is a special lid next to the connector platform, unscrewing which you can pour your legitimate 10ml of liquid. The manufacturer promotes this device chip actively, calling Topside Squonker Mod – the world's first squash with such a refueling system.
Technical characteristics
Dimensions: 92mm * 54mm * 27mm
Material: Zinc Alloy, Aluminum, SS
Input voltage: 3.2-4.2V
Output voltage: 1.0-8.5V
Maximum power: 90W
Supported resistance: 0.08-3.5Ω
Operating modes: VW / BYPASS / TC
Volume of the bottle: 10ml
Power supply: 21700 battery
Another vape Kit with the same watts
A branded board is installed inside the mod, capable of delivering up to 90W of power and endowed with VW, BYPASS and TC modes. And the Rincoe Manto Mini Kit, also with 90W, here I will say it by the way.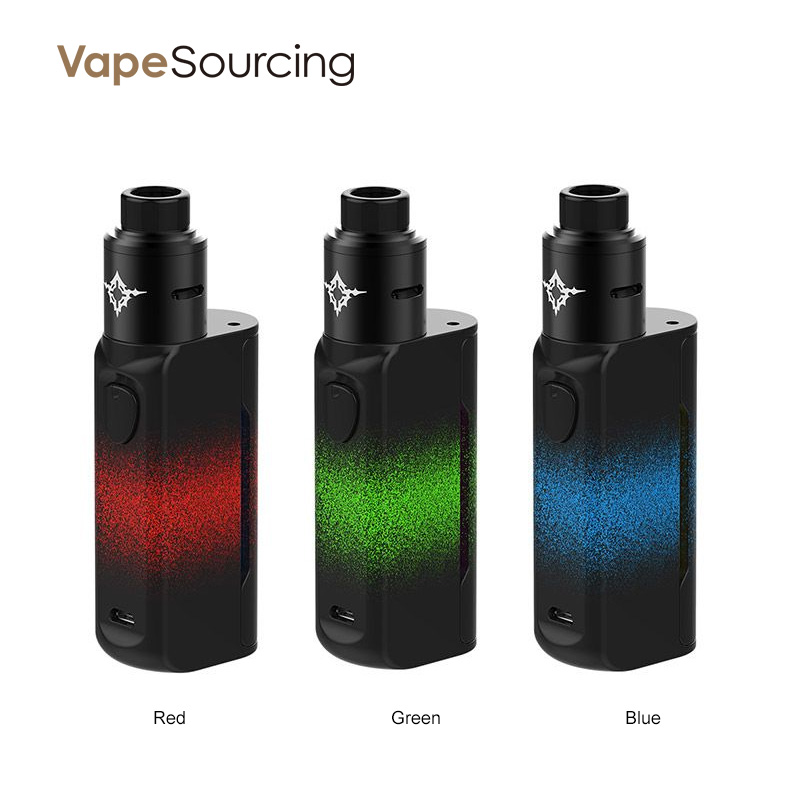 Rincoe Manto Mini RDA 90W Kit, including a Manto Mini Box Mod and a Metis RDA, is constructed of PC material, which is super small and easy to use. Powered by single 18650 battery, the Manto Mini Mod is able to reach up to a maximum output power of 90W. Besides, the Manto Mini Mod features several protections: Short circuit, low voltage and reverse battery. As for the Metis RDA, it sports 24mm diameter and gold plated 510 contact pin. And it also features dual airflow slots and top adjustable airflow top cap.
Manto Mini Box Mod
Size: 25x 41x 80mm
510 thread connection
Output wattage: 1- 90W
Resistance range: 0.8- 5.0ohm
Powered by single 18650 battery (Not included)
Short Circuit Protection
Low Voltage Protection
Reverse Battery Protection
Similar article you may like:
Wismec Active bluetooth mod PK Wismec SINUOUS Solo Kit