This time I'm gonna introduce a new vape pen from Eleaf—iJust Mini. You may like to try it if you are looking for a cost-effective MTL device. In the following are the details.
Eleaf iJust Mini Kit consists of the iJust Mini Mod and the iJust Mini Atomizer. Powered by a built-in 1100mAh battery, the mod can fire up to 25W and supports three kinds of power modes. Rapidly click the power button three times when the device is on to cycle through the power modes. The LED lights on both sides of the button will glow in different colors to indicate what mode the device is in, green for high power mode, blue for middle, and red for low.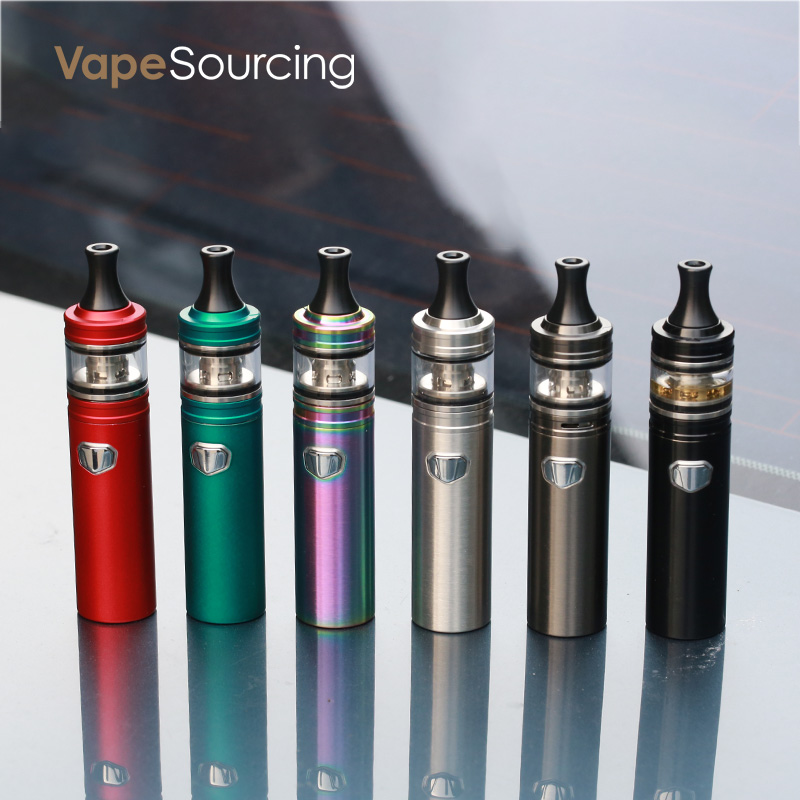 As for the atomizer, it can hold up 2ml or 3ml of e-juice with different glass tubes. For child's security, Eleaf made an easy top filling solution with a lock system on it. Moreover, the atomizer will automatically close the e-liquid inlet when the coil is pulled out, that means you can replace the coil even when the tank is full. Heating elements in the set are a 0.6ohm GT M Coil Head(10-25W) and a 1.2ohm GT Coil Head(7-14W), both of them are thread-free, very easy to install, just plug in! At last, you can adjust the airflow to your preference either via the airflow slot or airflow holes in the base. Anyway, the iJust Mini is worth a shot!
Parameters as below
Size: 22mm*104mm
Liquid capacity: 2ml
Battery capacity: 1100mAh
Output wattage: 25W max
Resistance range: 0.3Ω-3.0Ω
You may also like this: buy smok mag grip mod
Related blog: Is OFRF NexMesh Tank A Perfect Match For Ehpro Cold Steel 100 Mod?