The Astro Eight Disposable Pen is designed for the best alternative experience on the go. Crafted for a smooth, delicious taste, each single-use product comes pre-filled with Astro Even's own premium alternative blend.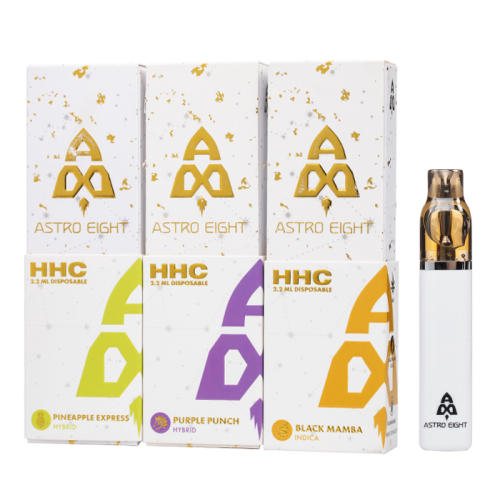 Features:
• Capacity: 2.2g (2200mg)
• Battery: Integrated Rechargeable
• Cannabinoid: HHC, Terpenes
• Concentrate: Distillate
• Heating Element: Ceramic Coil
• Firing: Draw-Activated
• LED Battery Life Indicator Light
Pre-filled with cannabis-infused Delta 8 oil concentrate, Astro Eight single-use products feature a button-free design that automatically activates when you inhale.
Discover the Astro Eight HHC ICE Disposable Vape, featuring 2.2 grams of HHC cannabinoids blended with a new 'mint' terpene to bring coolness to the user in a disposable vaping pen.
AstroEight is a fairly recent company, but it's a brand that has perfected its offerings through over 25 years of collective experience in the cannabis and hemp industry. Astro 8 Delta 8 products have been conceived to be the best-in-class hemp-derived Delta 8 THC products on the market.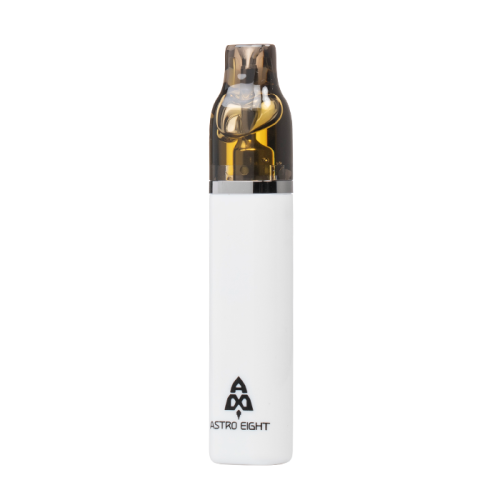 By adopting a unique approach with a strong focus on quality, purity and experience, the brand has managed to launch a diverse range of products in a short period of time, including Delta 8 Disposables, Delta 8 Gummies and Delta 8 Carts.
The Astro Eight's single-use ceramic coils deliver a smoother and more flavorful hit, and also feature a built-in rechargeable battery that charges via the bottom micro-USB port. For more details, you can click here to learn about HHC vape products.