Drips also end the day, but it's very unusual. This novelty is another fruit of the collaboration between Dovpo and the Across Vape brand, which, by the way, is the second in a row. I would like to warn you immediately that the presentation of novelty does not shine with information, even strange.
Therefore, we will have to "decipher" many points ourselves. By the way, I'm in a hurry to please you – this copy is already on its way to me, and in my own review I'll be sure to tell/show everything in great detail. In the meantime, let's get acquainted with what's available –  Dovpo Samdwich RDA.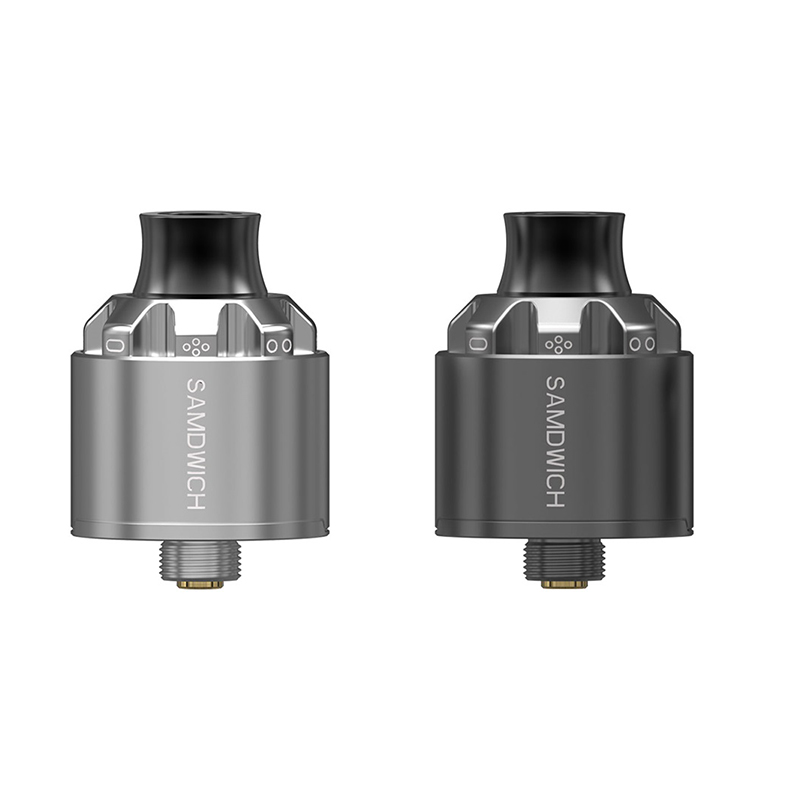 Parameters
Case material: stainless steel Atomizer
type: RDA vape
Capacity: medium
Diameter: 22mm
Height: 31.9mm with drip tip
Connector:510, gold-plated pin
The novelty design, like the name, is original. This mostly concerns the natural upper part of the drip, as the lower part is nothing more than an ordinary metal cylinder, held to the base by the keys.
The dome is decorated with protruding/deeply recessed ruts and crowns the composition with a special form of drip-type. The starting palette is very poor, all planes are fairly small in size.
As far as I know, the complete drip is the 510th landing, although some stores claim it is the 810th. It's made of plastic and apparently designed for medium hookah bubbles.
I recommend checking out the deck right now, if the process can be called, since they decided not to show us the latter even in the official demo.
Fortunately, there is a small video (at the end of the article), but it also has no informative content. So, what we're looking at is a pair of shelves used to properly hold a helically wound in a certain direction. Cotton is placed at the bottom of the base – usually, the developers do not offer anything new.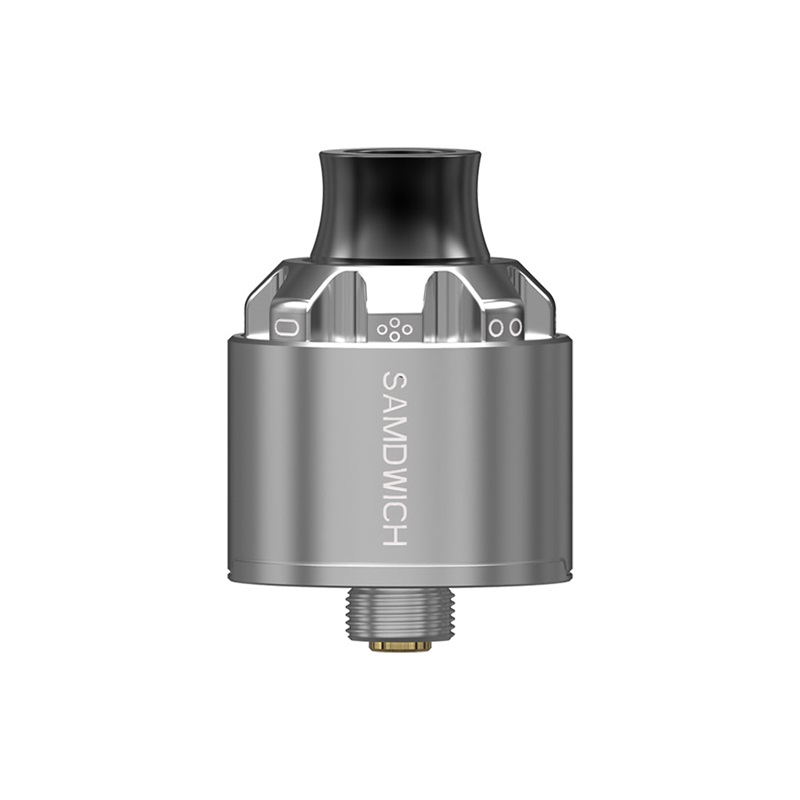 Additionally, the Dovpo manufacturer offers a separately sold plastic top cover that provides not only side airflow but also overhead airflow. Most likely, the last developers still call it upper airflow.
The tub's capacity, even considering the modest diameter, promises to be a good choice, but the developers have of course equipped their creations with squonk pins.
Other kits you may prefer:
kros mini
geekvape wenax u