Here are Vpro Jelly Vape Disposable Devices in beautifully contrasting colors. Vpro Jelly 5000 is small in size, beautiful in appearance and delicate in texture, which will bring you an unprecedented user experience.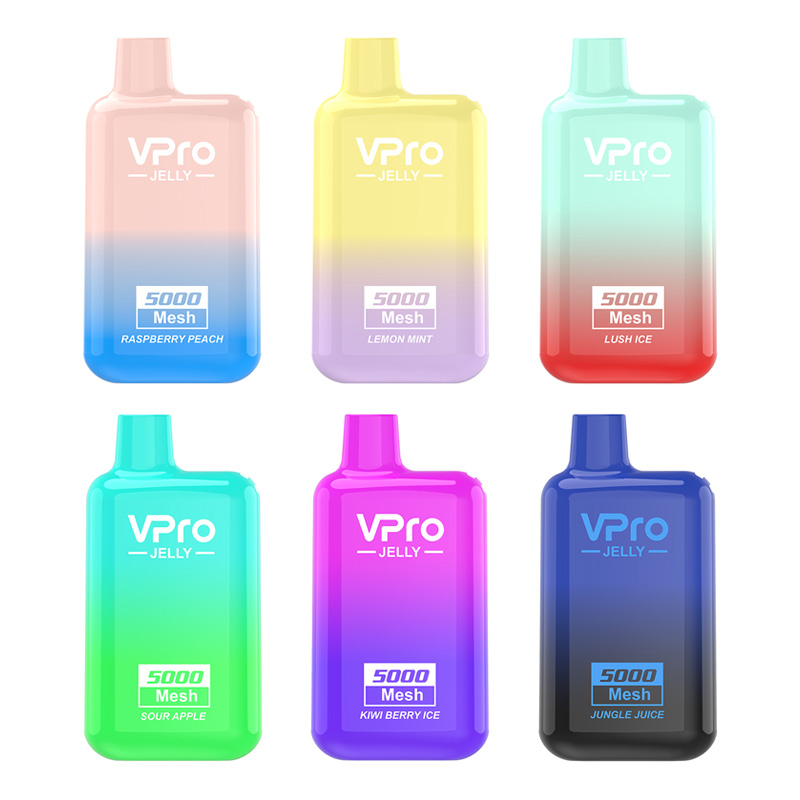 Features:
5000 Puffs
Strength: 50mg
E-Liquid Capacity: 16mL
1200mAh rechargeable battery
Mesh Coil
USB-C Charger ( NOT INCLUDED!)
Vpor jelly contains 16ml of e-liquid with 5% nicotine concentration and the 1200mAh rechargeable battery lasts about 5000 times, allowing you to enjoy a full day of e-cigarettes. The 1.2ohm Mesh coil is a strong and comfortable carrier that will give you a satisfying blow.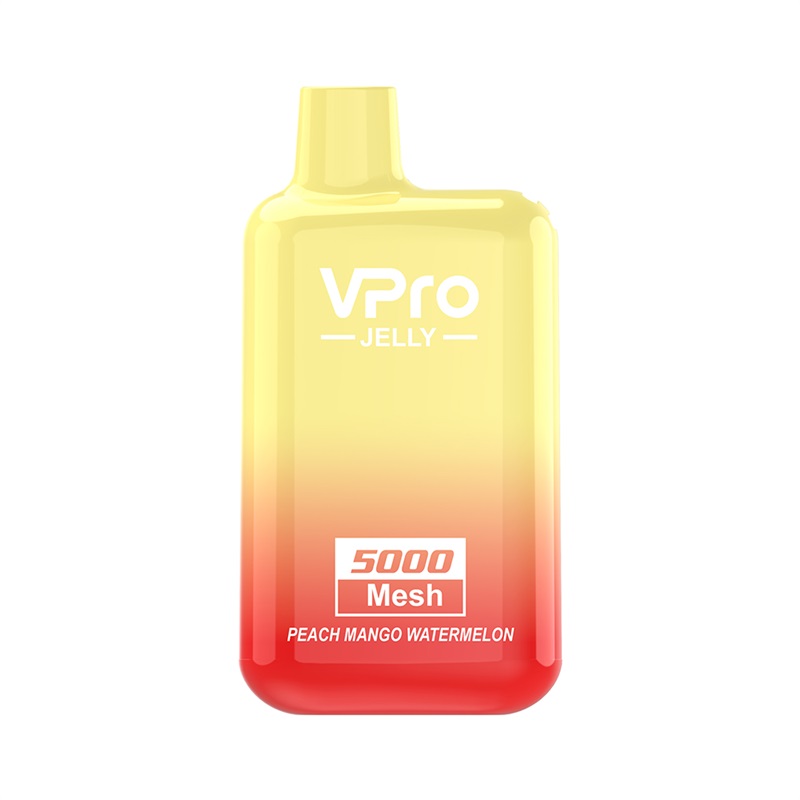 Plus, Jelly comes with a free lanyard that hangs around your neck for easy portability and smoking. The Jelly 5000 is one of the best devices on the market. There are 24 popular flavors to choose from.
The VPro JELLY is a cool design disposable vaping device that is rechargeable. It contains 16ml of 5% nicotine salt e-liquid and up to 5,000 puffs. The 1200mAh built-in battery can be used all day, and the Type-C charging port at the bottom of the fuselage.
Other kits you may prefer:
https://vapesourcing.com/vandy-vape-bskr-elite-kit-filters.html
https://vapesourcing.com/moti-play-coil.html